Pediatric Endocrinologist: Treatment of Severe Childhood Obesity Must Be Addressed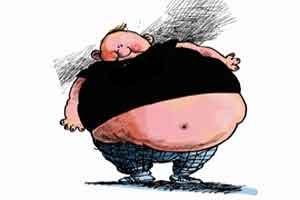 Although recent reports have suggested the childhood obesity epidemic has reached a plateau, a pediatric endocrinologist presented eye-opening evidence illustrating the ongoing challenges the condition presents, particularly in preventing or reversing the condition in the severely obese pediatric population.
Dr. Ilene Fennoy, M.P.H., Medical Director of Columbia University Medical Center's Center for Comprehensive Adolescent Bariatric Surgery, appeared in a "Meet-the-Experts" session at the American Association of Clinical Endocrinologists (AACE) 25th Annual Scientific & Clinical Congress to share scientific data indicating morbidly obese adolescents (ages 12 to 19) are not only at a higher risk of remaining obese as adults, but also for developing immediate and long-term obesity-related co-morbidities. Among them are insulin resistance/diabetes hypertension, metabolic syndrome, hyperlipidemia, non-alcoholic fatty liver disease, polycystic ovarian syndrome and premature death.
Outcomes for studies of treatment interventions were highlighted by Dr. Fennoy as well, including lifestyle changes incorporating increased physical activity and dietary modifications (i.e. low fat vs. low glycemic diet), pharmacological interventions and weight-loss surgery, each underscoring the need for more – and more effective – options.
For example, studies have demonstrated that diet and exercise interventions in severely obese children have a modest short-term impact on weight loss and co-morbidities, while only one medication is currently approved for the treatment of obesity in adolescents. Further, reports of long-term outcomes for adolescent weight-loss surgery are few, and many youth with severe obesity don't qualify for surgery, or have limited access due to lack of insurance coverage.
"There is no question that this is a serious problem and it continues to grow," said Dr. Fennoy. "And while there is recent and promising data documenting the safety and longevity of currently available approaches to this problem, it is evident that more research is necessary for both prevention and treatment."
Source : AACE