PCSK9 inhibitor Alirocumab effectively reduces high LDL-C in Type 2 Diabetes patients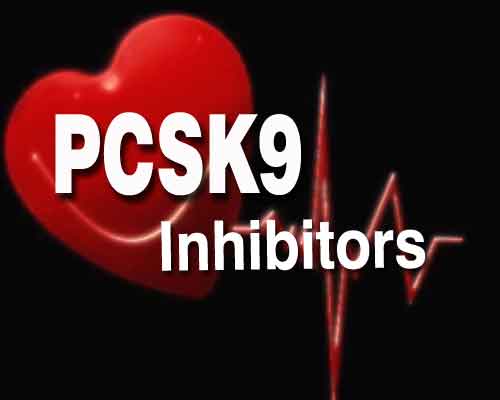 Alirocumab (a PCSK9 inhibitor) 300 mg for 4 Weeks in Type 2 diabetes patients reduces low-density lipoprotein cholesterol effectively, revealed a study published in The Journal of Clinical Endocrinology and Metabolism.
High cholesterol in diabetes patients increases the risk of cardiovascular disease. The study tried to investigate the safety and efficacy of Alirocumab which is a human monoclonal antibody that belongs to a novel class of anti-cholesterol drugs, known as PCSK9 inhibitors. The drug was approved by the US Food and Drug Administration (FDA) in 2015 for high cholesterol in patients whose cholesterol is not reduced by diet or statins.
The authors of this study performed a subgroup analysis of the ODYSSEY CHOICE I trial with alirocumab, examining results in patients with type 2 diabetes already on maximum-dose statins. CHOICE I study participants received either alirocumab 300 mg Q4W (total no. patients=458, including 96 with T2DM) or placebo (total no, of patients=230, including 50 with T2DM) for 48 weeks, with alirocumab dose adjustment to 150 mg Q2W at Week (W)12 if W8 LDL-C levels were ≥70/100 mg/dL, depending on cardiovascular risk, or if LDL-C reduction was <30% from baseline. Efficacy endpoints included percentage change from baseline to W24 for low-density lipoprotein cholesterol(LDL-C) and other lipids, and time-averaged LDL-C over W21-24.
key findings


In individuals with T2DM, low-density lipoprotein cholesterol reductions from baseline to W24 and average of W21-24 were significantly greater with alirocumab. At W24, alirocumab also significantly reduced levels of non-HDL-C, apolipoprotein B, triglycerides, and lipoprotein (a).


At W24, 85.9% (alirocumab) and 12.5% (placebo) of individuals reached both non-HDL-C <100 mg/dL and LDL-C <70 mg/dL.


At W12, 18% of alirocumab-treated individuals received dose adjustment. Most common treatment-emergent adverse events were upper respiratory tract infection and injection-site reaction.


No clinically significant changes in fasting plasma glucose and glycated haemoglobin were observed.


"In individuals with T2DM, alirocumab 300 mg Q4W dosing regimen is generally well tolerated and efficacious in reducing atherogenic lipoproteins represented by low-density lipoprotein cholesterol and non-HDL-C." concluded the authors.
For reference, click on the link:
https://doi.org/10.1210/jc.2018-02703