PCOS: oral vitamin D can reduce the risk of diabetes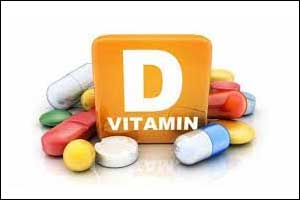 Poland: Providing oral supplementation of vitamin D, alone or as a co-supplement to women with polycystic ovary syndrome (PCOS) effectively improves insulin sensitivity which in turn can reduce the risk of diabetes, suggests a new study. The systematic review appears in the journal Nutrients.
Insulin sensitivity is improved in terms of decreasing fasting glucose concentration and Insulin Resistance Index by Homeostatic Model Assessment (HOMA-IR) value. Additionally, HOMA-IR value also decreased with daily dose and low doses (<4000 IU, daily) of vitamin D alone, but not with weekly dose.
Karolina Łagowska, Institute of Human Nutrition and Dietetics, Poznań University of Life Sciences, Poland, and colleagues conducted systematic review and meta-analysis of data available in randomized controlled trials to assess the effect of vitamin D supplementation (alone or in co-supplementation) on insulin resistance in women with PCOS.
In this metanalysis, 11 studies (n=601) were identified after a search across electronic databases. Researchers compared the effects of supplementation with vitamin D dose alone (1000 IU, daily to 60,000 IU, weekly) or as co-supplements to the administration of placebo in women with PCOS.
Eleven of the 345 identified studies were included in the analysis; these involved 601 women diagnosed with PCOS.
Key Findings:


There was no significant overall effect of vitamin D supplementation on fasting glucose concentrations (SMD: 1.54, 95% CI: -5.17, 0.85, P= .16) or when different doses of vitamin D or when supplementation manner was considered.


There was significant decrease in fasting glucose concentration with type of supplementation (vitamin D alone: SMD: 2.18; 95% CI: −5.70, 0.28; P =.51; co-supplement: SMD: 1.54; 95% CI:−6.77, −0.74; P = .0146).


There was a significant decline in HOMA-IR value when vitamin D was supplemented with a dose <4000 IU/day compared with high dose (high dose, SMD, 0.18; P=.9914, vs low dose, SMD,−0.31; P=.0016; overall effects, Z=1.1770; P=.2392).


"In our meta-analysis, the dose of vitamin D (low or high), the frequency of supplementation (daily or weekly), and the form in which vitamin D was given (alone or as a co-supplement) all held a crucial significance for glucose homeostasis. However, our results need to be further validated by larger prospective studies," concluded the authors.
Source : With inputs from Nutrients