Patients with reduced kidney function more prone to hearing impairment: JAMA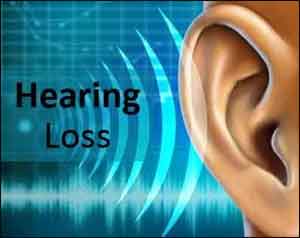 People with reduced kidney function may be more likely to develop hearing impairment, says a study recently published online in JAMA. Increased Serum cystatin C concentration a biomarker of kidney function was associated with an increased risk of developing hearing impairment(HI).
Carla Schubert and his associates conducted a study to investigate whether there is any the association between cystatin C, both as an independent biomarker and as a marker of kidney function, and the 20-year incidence of hearing impairment in middle-aged and older adults. They analyzed data from a longitudinal population-based hearing loss study. Participants without HI were examined at baseline (1993-1995) and serially for the next 20 years.
The study included 863 participants (mean age, 62; 69.4% women). The study found that serum CysC concentration was associated with an increased risk of developing HI after adjustment for age and gender. After further adjustment for educational level, current smoking, waist circumference, and glycated hemoglobin, however, the association was no longer significant .
Low eGFRCysC (<60 mL/min/1.73 m2), consistent with moderate or worse chronic kidney disease, was significantly associated with the 20-year cumulative incidence of HI in both the age- and sex-adjusted model and the multivariable-adjusted model .
Researchers used serum concentration of cystatin C (CysC) as a biomarker for estimated glomerular filtration rate (eGFRCysC).
According to Dr. Edwin Monsell, the most effective and cost-effective action is to get a general medical evaluation, which would include assessment of risk factors for cardiovascular disease and evidence for the presence of kidney disease.
"Cystatin C is not a screening test," he said. "It would be used to assess the degree of kidney disease and guide management if the screening tests are positive."
"Some primary care physicians might include the cystatin C if the there is a high suspicion for kidney disease, but there is no need if all the standard tests are normal," he added.
The study concluded that reduced kidney function is associated with an increased risk of developing HI but CysC concentrations alone is not the responsible factor for the same suggesting that some age-related HI may occur in conjunction with or as the result of reduced kidney function.
The study was published in
JAMA Otolaryngology-Head & Neck Surgery
.
For more reference log on to
JAMA
Source : With inputs from JAMA