Patients with early kidney cancer benefit from robotic partial nephrectomy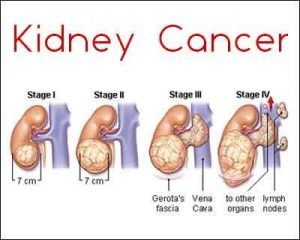 Removing part of the kidney instead of the whole kidney through robotic partial nephrectomy offers significantly better patient outcomes in early kidney cancer, as the procedure can effectively remove tumors preserving the kidney function, according to a comprehensive study by the Keck School of Medicine of USC published in the Journal Of Urology. The comprehensive meta-analysis indicates that robotic partial nephrectomy delivers mostly superior, and at a minimum equivalent, outcomes compared to open and laparoscopic partial nephrectomy.
Kidney cancer is among the 10 most common cancers, affecting 1 in 48 men and 1 in 83 women.
"Robotic partial nephrectomy has become increasingly more common, yet there's a lack of consensus among urologists about its performance vis-a-vis open or laparoscopic techniques," says the study's corresponding author Inderbir Gill, MD, chair and distinguished professor of urology at the Keck School. "Our goal with this study was to critically evaluate the impact of these three techniques on patient outcomes such as complications, cancer recurrence, and mortality."
The systematic review and meta-analysis included more than 20,000 patients and combined data from 98 studies on robotic, open and laparoscopic partial nephrectomy.
When open partial nephrectomy was compared to robotic partial nephrectomy, the study found that the nephrectomy was superior for blood loss, transfusions, complications, hospital stay, readmissions, percentage reduction of latest estimated glomerular filtration rate, overall mortality, and recurrence rate.
When robotic partial nephrectomy was compared to laparoscopic partial nephrectomy, the former was superior for ischemia time, conversion rate, intraoperative and postoperative complications, positive margins, the percentage decrease of latest estimated glomerular filtration and overall mortality.
According to the authors, the study shows that robotic partial nephrectomy is not only safe and effective but also a preferred approach for treating small kidney tumors.
For reference log on to
https://doi.org/10.1016/j.juro.2017.12.086
Source : With inputs from the Journal of Urology