Shocking! Patient gets trapped inside MRI machine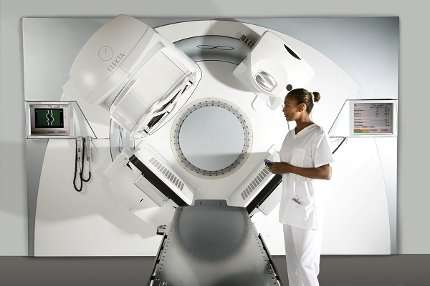 It's shocking that a patient got trapped inside an MRI machine.
A female patient has claimed that she got stuck in the Magnetic Resonance Imaging (MRI) machine at the Assuta Clinic in Israel while she was undergoing a diagnosis of her cancer.
Some patients have claustrophobia and feel unable to control their fears or that they will be terribly uncomfortable due to back pain, breathing issues or something else. In all such cases, attending doctor can consult with one of the radiologists to determine the best plan for the patient and which may include consideration for a different test (not an MRI) or consideration of anaesthesia or a sedative for the patient ahead of time.
According to media reports, she was stuck inside the machine without being able to move for a long time. She pressed the distress button but got no response and since then she has been in stress and anxiety.
The clinic verified whether the information was true and later it clarified that this happened due to a malfunction that occurred in the Magnetic Resonance Imaging machine and negligence of the technician who was attending the patient at that point of time. It was confirmed that the technician had to go out but he briefed the secretary how to act if the distress button was pushed - but apparently, the briefing was not proper and was unsuccessful.
Magnetic Resonance Imaging machine is an extremely sensitive machine and needs extra precautions by the technician and whosoever is present nearby the machine. Many fatalities have been recorded in the past due to the negligence of the technician, the patient, and the doctor.
The magnets used in MRI systems are extremely powerful. Many closed MRI systems are built using a 1.5T magnet, which produces a magnetic field almost 21,000 times greater than the earth's natural field. This kind of a magnetic field will cause metal objects in the vicinity of the MRI to be drawn through the air to the MRI system. When these objects become airborne, they can pose a serious threat to anyone or anything in its path. Even something as small as a paper clip could reach a terminal velocity of 40mph when pulled in by a 1.5T magnet.
Read More:
UP: Costly MRI Machine Destroyed after Ministers guard carries gun during Scan
Rules that should be followed while operating an Magnetic Resonance Imaging machine


Empty pockets - Before entering the MRI room, both patients and staff should remove everything from their pockets, including things like smartphones, pagers, keys, pens, change, and more. If anyone forgets to empty their pockets, any electronic devices can end up malfunctioning while metal items could become dangerous projectiles.


Wear MRI-compatible clothing - Some types of clothing may contain metallic microfiber, which can cause thermal burns. It's important that patients are provided with scrub tops and bottoms before being scanned.


Keep MRI room closed - The door to the MRI room should be kept closed at all times unless someone is entering or exiting the room. This will help reduce RF noise during imaging and ensure that the magnetic field won't disturb anything outside of the room.


Check the MRI system before scan - The bore should be thoroughly inspected for any unplugged surface or body flex coils. Scans should never be performed if these are present.


Only use approved equipment - No research equipment, supplies, or coils should be used unless it has been approved by an MRI safety committee or official.


MRI room should be kept clean - Following scans, all equipment needs to be returned to its proper place to keep the room clean and organized. Coils and phantoms should never be placed on the floor.


Never leave patients unattended - Patients being scanned by the MRI should never be left unattended. If the staff member in charge of overseeing the MRI scan needs to leave the room, they should get another staff member who is qualified to cover for them.


Understand emergency procedures - Every staff member responsible for overseeing MRI use needs to be familiar with your code procedures in the event of a medical emergency.