Paracetamol, Ibuprofen combo reduces post operative morphine consumption: JAMA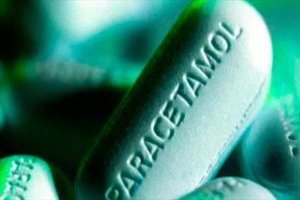 In a randomized clinical trial, it has been found that the combination of Paracetamol (Acetaminophen ) and Ibuprofen is effective in reducing morphine consumption in patients in the first 24 hours after hip Arthroplasty. The study was published in JAMA Networks.
Inadequate treatment of acute pain can have long-lasting effects. Postoperative analgesia is associated with potential adverse effects or complications. Although morphine has about ten times the potency and a longer duration of action than other drugs it has many adverse effects associated with it too, like respiratory depression when appropriate equipment is not available. and other side effects such as Nausea, vomiting, constipation, lightheadedness, dizziness, drowsiness, or sweating. Acetaminophen is commonly used for the management of perioperative pain. However, there is a marked discrepancy between the extent to which acetaminophen is used and the available evidence for an analgesic effect after major surgery.
In order to know whether paracetamol (acetaminophen) combined with ibuprofen reduce postoperative morphine usage relative to the use of each drug alone in patients undergoing total hip arthroplasty (THA), and does ibuprofen increase the incidence of serious adverse events (SAEs), researchers' association from various health care institutes of Denmark, conducted a randomized control trial constituting roughly 550 patients undergoing total hip arthroplasty, who where randomized to receive one of the following oral treatments:


Acetaminophen (1000 mg), ibuprofen (400 mg)


Acetaminophen (1000 mg), placebo


Ibuprofen (400 mg), placebo


Half-strength acetaminophen (500 mg), ibuprofen (200 mg)


Treatment was given 1 hour before surgery and every 6 hours afterwards for 24 hours.
Median morphine consumption in the 24 hours after surgery was significantly lower with acetaminophen-ibuprofen, compared with acetaminophen monotherapy (20 mg vs. 36 mg). Meanwhile, the difference between acetaminophen-ibuprofen and ibuprofen monotherapy (20 mg vs. 26 mg) was not clinically meaningful.
Serious adverse events did not differ between acetaminophen monotherapy and ibuprofen monotherapy.
The authors noted that while combination therapy did reduce postoperative morphine use, "ibuprofen alone may be a reasonable option for early postoperative oral analgesia."
To read more about this article please click on the link
https://jamanetwork.com/journals/jama/article-abstract/2724188