Pain Management in Inflammatory arthritis ,osteoarthritis : EULAR recommendations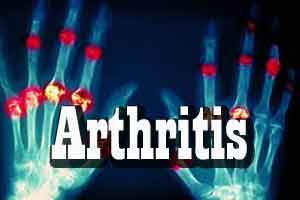 Pain is the predominant symptom in patients with inflammatory arthritis (IA) and osteoarthritis (OA) which affects the rheumatic and musculoskeletal conditions of the body. However, knowledge-based pain-management support can reduce pain, improve quality of life and reduce individual and societal costs.
The EULAR guidelines which appear in the journal Annals of the Rheumatic Disease aim to create awareness, knowledge, and skills to the practitioners in all healthcare settings so that they can help people with IA and OA in better management of their pain.
The target users of the recommendations are health professionals in the field of rheumatology including rheumatologists. The target population for these recommendations in patients with OA and patients with the following types of IA: RA, spondyloarthritis (SpA) and psoriatic arthritis (PsA).
The recommendations cover core general pain management that virtually any health professional should be able to give including the appraisal of treatment options which require referral to specialized pain treatment. The recommendations exclude general pharmacological and joint-specific medical and surgical treatments such as arthroplasty and glucocorticoid injections from the systematic literature review because these are better covered by the existing EULAR task force recommendations for the management of IA and OA.
Key Recommendations:
1. To invite patients disclosing the impact of pain on their daily functioning, to assess their ideas and concerns regarding the cause of their pain and the perceived control over pain episodes, and to take account of their expectations and preferences for treatment.
2. Assess pain severity using a numerical or visual analog pain rating scale, and the onset, duration, location and spread (pain manikin), quality, interference, triggers and progression of pain. Furthermore, appraise the type of pain (localized or generalized) and whether a referral is needed to a pain specialist to evaluate the type of pain, current treatment or current medication (safe use, interactions with other medication, side effects). Generalised pain can be recognized in a clinical interview and by the use of a pain manikin such as the Michigan body map. Use validated questionnaires to assess the potential presence of neuropathic pain.
3. Assess ongoing pharmacological and non-pharmacological treatments, previous treatments tried and the effects and side effects of these treatments, patient beliefs about the ability to control and overcome pain and its consequences, and willingness of the patient to engage in additional treatment if deemed necessary.
4. Assess current inflammation and joint damage as sources of pain following the most recent recommendations. In case of poorly controlled inflammation, optimize disease control or refer to a rheumatologist for treatment according to recommendations. In case of localized (nociceptive) pain relating to OA, consider (to refer to) joint-specific treatments in line with recommendations.
5.Assess pain-related biological, psychological and social factors that might need attention, specifically:


The nature and extent of disability: physical activity, mobility, activities of daily living, social participation, general physical fitness (aerobic capacity, muscle strength, endurance), pain-related fear and avoidance of activities, a balance of activities and rest (pacing).


Beliefs and emotions about pain and pain-related disability: the psychological response to pain and psychological vulnerability factors, psychological distress, psychiatric comorbidity and cognitions such as catastrophizing (rumination, magnification, and helplessness), fear of movement-related pain, catastrophizing and pain self-efficacy.


Social factors related to pain and its consequences: the way family members and other significant others react to patient's pain or pain-related disability; work; family and friends; economic problems; housing.


Sleep problems: the quantity and quality of sleep, including whether the patient feels refreshed on waking and sleep hygiene habits such as regular exercise during the day, stress management, noise, sleep timing and avoidance of caffeine, nicotine, alcohol and daytime napping. If indicated, the patient should receive sleep interventions.If sleep disturbance is reported, inquire about causes (eg, pain, persistent worrying, poor sleep habits) and offer basic education about good sleep hygiene practices. If sleep remains (severely) disturbed, refer to a therapist or programme aimed at restoring sleep, or to a specialized sleep clinic.




Presence of obesity. If indicated, the patient should receive weight management. If the patient is obese, explain to the patient that obesity can contribute to pain and disability. Discuss accessible weight management options with the patient or signpost appropriate specialized weight management support; for example, dietitian, psychologist, community lifestyle services or bariatric clinic/surgery.




Other factors that might influence pain or pain management, such as dependence on tobacco, alcohol or drugs.


If indicated, the patient should receive pharmacological and joint-specific pain treatment according to recent recommendations.
* Ask about the patient 's existing use of prescribed and over - the - counter pain relief including homeopathic remedies and consider if the frequency of use is safe (not overdosing) and appropriately regular. Ask or refer for further specialist or medical advice if there are concerns or if additional pharmacological treatment may be indicated.


If indicated, the patient should receive multidisciplinary treatment.
* If more than one treatment options are indicated, for example, to treat psychological distress in combination with a sedentary lifestyle, and if monotherapy failed, consider a multidisciplinary intervention.


Read Also:
Non-surgical management of hip and knee osteoarthritis guidelines
For more reference log on to http://dx.doi.org/10.1136/annrheumdis-2017-212662