Ozenoxacin Cream, 1%, a Novel Topical Antibiotic for Impetigo approved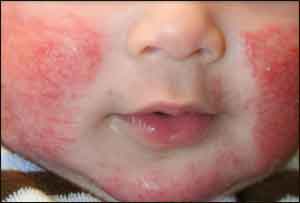 The U.S. Food and Drug Administration (FDA) approved Ozenoxacin Cream, 1%, a new chemical entity for the treatment of impetigo in patients two months of age and older when applied topically twice daily for 5 days. In the U.S., impetigo is estimated to account for approximately 10% of skin problems observed in pediatric clinics and is considered the most common bacterial skin infection.


"Impetigo is a highly contagious bacterial skin infection that affects millions of children and adults in the United States each year," said Dr.
Theodore Rosen
, Professor of Dermatology at
Baylor College of Medicine
. "Given the positive efficacy data, concerns about increasing MRSA rates and emerging resistance to current treatments, Xepi™ has the potential to offer patients a safe and effective option that could fulfill an important unmet medical need."
The approval of Xepi™ is based on a clinical development program that includes the results of two phase 3 multicenter, randomized, double-blind, vehicle-controlled trials that enrolled 877 subjects aged 2 months and older with impetigo. Xepi™ demonstrated superiority versus placebo on the pre-specified clinical and bacteriological endpoints when applied topically twice daily for 5 days. Bacterial success, defined as bacterial eradication or presumed eradication, was achieved in 90.8% of patients using Xepi™ versus 69.8% for placebo (p<0.0001) at the end of treatment. Xepi™ showed excellent antibacterial activity against
s. aureus
and
s. pyogenes,
including methicillin-resistant
s. aureus
(MRSA). MRSA is a significant public health concern in the
US
and there is a need for new, effective antibiotics to help treat this resistant organism. In the pivotal trials, Xepi™ was also found to be negligibly absorbed, safe and well-tolerated in pediatric and adult patients aged 2 months and older.
"We believe that Xepi™ has the potential to disrupt traditional impetigo treatment since patients may present with infections resistant to current topical therapies. The ability to cover both sensitive and resistant bacteria, such as MRSA, offers the potential to reduce treatment failures and enhance patient care," stated
Bradley Glassman
, Chairman & Chief Executive Officer of Medimetriks. "The approval of Xepi™ is an important milestone for Medimetriks as the Company seeks to deliver innovation to Dermatology and address patient's unmet skin care needs. We look forward to the launch of Xepi™ in the first quarter of 2018."
Medimetriks licensed exclusive U.S. commercialization rights to Xepi™ from Ferrer, a leading, privately held Spanish pharmaceutical company, in
March 2014
.
Indication& Important Safety Information
INDICATION
Xepi™ is indicated for the topical treatment of impetigo due
to Staphylococcus aureus
or
Streptococcus pyogenes
in adult and pediatric patients 2 months of age and older.
The safety profile of Xepi in pediatric patients 2 months and older was similar to that of adults.
The safety and effectiveness of Xepi™ in pediatric patients younger than 2 months of age have not been established.
WARNINGS AND PRECAUTIONS
Potential for Microbial Overgrowth: Prolonged use of Xepi™ may result in overgrowth of nonsusceptible bacteria and fungi. If such infections occur, discontinue use and institute alternative therapy.
ADVERSE REACTIONS
Adverse reactions (rosacea and seborrheic dermatitis) were reported in 1 adult patient treated with Xepi™.
Source : Press Release