Over 40 Common Genes Found in Autism and Cancer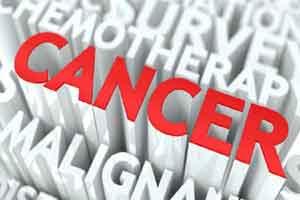 New York : Researchers have identified 43 specific genes with autism susceptibility that also have an association with cancer.
The findings suggest that certain drugs for cancer may be repurposed to treat autism spectrum disorder for which there is currently no cure.
"This striking coincidence of a remarkably large number of genes implicated in both autism spectrum disorder and cancers has not been previously highlighted in the scientific literature," said Jacqueline Crawley, professor at University of California Davis MIND Institute in the US.
"Potentially common biological mechanisms suggest that it may be possible to repurpose drug treatments for cancer as potential therapeutics for neurodevelopmental disorders," Crawley noted.
The study was published online in the journal Trends in Genetics.
"Autisms" are best conceptualized like cancers, in the plural, the authors wrote.
Like cancers, the behaviorally defined condition encompasses a broad range of putative causes, symptoms and outcomes.
Included in the dozens of genes implicated in both cancer and autism are genes for relatively rare syndromes, such as Rett syndrome and tuberous sclerosis, whose sufferers experience an array of physical and neurological symptoms, including intellectual disability, as well as communication deficits characterised as autism.
"Stratifying individuals with ASD who harbour a risk gene for autism that is also a risk gene for cancer may enable therapeutic development of personalised medicines based on the specific causal mutation," the researchers said.