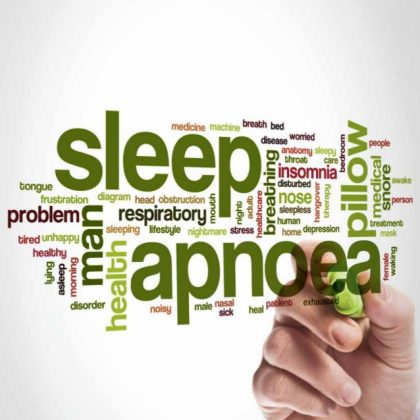 The occurrence of the difficult airway is significantly associated in patients with a positive screening test for obstructive sleep apnoea( OSA), according to a study published in the Indian Journal of Anaesthesia.
Obstructive sleep apnoea (OSA) is largely undiagnosed in the surgical population. Airway-related complication account for 35% of anesthesia-related deaths and OSA patients have a higher occurrence of difficult intubation (DIT).
Krishnakumar Mathangi et al. conducted a study to estimate the occurrence and compare the utility of OSA screening parameters in predicting difficult mask ventilation (DMV) and DIT in patients with undiagnosed OSA.
A prospective observational study was conducted in a tertiary care center for patients undergoing elective surgery. STOP-BANG questionnaire was administered preoperatively along with a collection of demographic data and airway assessment. The population was divided into OSA and non-OSA groups based on STOP-BANG score >3. The occurrence of DMV, laryngoscopy (DL), and DIT were compared between both groups using DMV score, Cormack–Lehane grading, and intubation difficulty scale score, respectively.
A total of 54 patients in OSA and 46 patients in the non-OSA group were studied. A total of 49 cases of DMV, 14 cases of DIT, and 25 cases of DL were encountered.
Read Also: Type 2 diabetes, sleep apnea patients could lose eyesight within four years: American Journal of Respiratory and Critical Care Medicine
 Key study findings:
In the OSA group, there was 77.7% DMV, 22.2% DIT, and 33.3% DL.
There was a significant difference between weight–height, and BMI in both the groups. OSA group had higher BMI and weight compared with the non-OSA group.
Parameters that were used to assess the adequacy of the airway was significantly different between the groups. However, there was no difference in the amount of mouth opening and the degree of neck extension between the groups.
OSA patients also had increased neck circumference when compared with non-OSA patients.
Presence of at least one comorbidity was significantly associated with DMV but not with DL or DIT.
DMV showed significant positive correlation with hypertension.
Obstructive sleep apnoea (OSA) is a condition where there is a collapse of the pharyngeal airway during sleep, causing the temporary cessation of airflow (apnoea) or shallow breathing (hypopneoa). The collapse can be partial or complete and keeps recurring during sleep. Common signs of OSA include snoring, unrefreshing sleep, and daytime sleepiness. The prevalence of OSA in India has been shown to be 13–19% depending on the type of study population.
For reference log on to 10.4103/ija.IJA_158_18