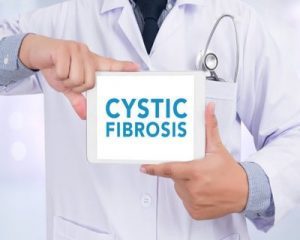 Orkambi (lumacaftor/ivacaftor) which was previously approved for patients ≥6 years is now approved by The Food and Drug Administration (FDA)   to be used in children 2 to 5 years old with cystic fibrosis (CF) who have 2 copies of the F508del-CFTR mutation, announced Vertex Pharmaceuticals.
The drug bagged the FDA approval based on a Phase 3 open-label safety study in 60 patients that showed treatment with Orkambi was generally safe and well tolerated for 24 weeks, with a safety profile similar to that in patients aged 6 years and older.
Improvements in sweat chloride, a secondary endpoint, were observed at week 24 (mean decrease in sweat chloride from baseline of 31.7 mmol/L. Researchers also saw changes in key growth parameters, which were also secondary endpoints in the study.
The most common adverse event (≥30%) was a cough (63%); most adverse events were mild or moderate in severity. Four patients experienced serious adverse events (2 pulmonary exacerbations, 1 gastroenteritis, 1 constipation) and three patients discontinued treatment due to treatment-emergent adverse events or elevated liver function tests.
Read Also: Ivacaftor for children with Cystic Fibrosis aged 12-24 months
Orkambioral granules are available in two dosage strengths (lumacaftor 100mg/ivacaftor 125mg and lumacaftor 150mg/ivacaftor 188mg) for weight-based dosing. Orkambi oral granules should be available for fulfillment within 2 to 4 weeks.
"For the first time, children ages 2 through 5 who have the most common form of CF have a treatment for the underlying cause of their disease," said Reshma Kewalramani, M.D., Executive Vice President and Chief Medical Officer at Vertex. "We believe it is important to treat the underlying cause of the disease as early as possible and this approval is another significant milestone in our journey to bring effective medicines to all people living with CF."
Cystic fibrosis is a rare, life-threatening genetic disease affecting approximately 75,000 people and is caused by a defective or missing cystic fibrosis transmembrane conductance regulator (CFTR) protein resulting from mutations in the CFTR gene. Children must inherit two defective CFTR genes — one from each parent — to have CF.