Organization of consultation for sexually transmitted infections: IUSTI guideline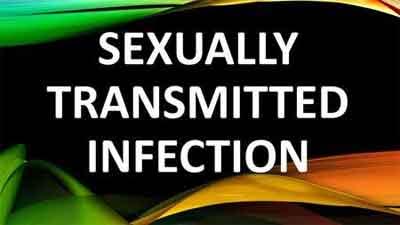 The International Union Against Sexually Transmitted Diseases (IUSTI) has released guidelines on the organization of consultation for sexually transmitted infections. The guideline was published in the Journal of the European Academy of Dermatology and Venereology.
The guideline is an extension of the sections of 2012 IUSTI guideline on sexual history taking to include PEP and PrEP use, intimate partner and gender‐based violence, chemsex, swinging and psychosexual problems.
Furthermore, this updated IUSTI guideline highlights the potential for the use of technology in the context of sexual health to facilitate sexual history taking and partner notification.
Personnel
The following staff groups are essential in the smooth running of a facility managing patients presenting with sexually transmitted infections.


Administrative


Nursing – qualified and support assistants


Medical staff – physicians from various medical disciplines might be involved in such consultations (gynecology, genito‐urinary medicine (GUM), dermatology, dermato‐venereology, reproductive and sexual health (RSH), infectious diseases, family medicine/general practice, urology, forensic medicine)


Laboratory staff to process relevant investigations


Additional services and benefits


Research team


Health advisors/contact tracers – or other appropriately trained personnel to assist in the process of partner notification, health promotion and risk reduction


Counselors


Psychologists


Confidentiality and other ethical considerations


Services should explain how patient information will be managed and shared, and on what grounds confidentiality might be breached.


When taking a sexual history in a non‐confidential environment, encrypted devices should be considered for recording sensitive patient information.


The writing group recommends that healthcare professionals delivering a sexual health service should be familiar with the ethical and legal frameworks on safeguarding adults and children, consent and confidentiality. Safeguarding involves protecting people's health and human rights to enable them to live free from harm or abuse.


It is good practice to obtain consent to share information with general practitioners (GPs) or family doctors, where the diagnosis or procedure may have long term health implications.


All attempts should be made to maintain patients' dignity, allowing them to dress and undress in privacy, and only exposing areas as necessary to examine them.


A chaperone should be offered for all intimate examinations, to reassure the patient, act as a witness and assist in the examination and performing of any investigation.


The patient's socio-cultural and religious values also need to be taken into consideration when delivering a sexual health service. Social, cultural and economic factors can all affect sexual desire, attitude, behavior, and practices.


History


The history taking should be approached systematically, with sensitive questions saved for later in the interview.


The language used by the healthcare provider should be modified, as necessary, to ensure it is comprehensible to the patient.


In some cases, self-completed questionnaires and computer-assisted structured interviews (CASI) via online consultation/"no-talk" services may elicit a more reliable history than face-to-face interviews.


All patients should be asked about the following:


Rectal symptoms


Oral lesions


Conjunctivitis


Rashes


Monoarticular/pauciarticular arthritis


Systemic symptoms


Sexual difficulties or dissatisfaction with sexual life


Female patients should also be asked about the following:


Lower genital tract symptoms, including details about vaginal discharge and vulval symptoms


Upper genital tract symptoms, including pelvic pain, deep dyspareunia, and menstrual cycle abnormalities.


To read the full guideline, follow the link
https://doi.org/10.1111/jdv.15577