Organic food consumption lowers risk of cancer, claims JAMA study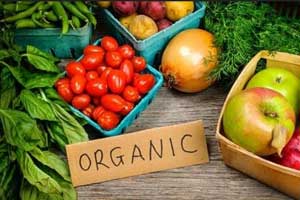 France: High consumption of organic-food based diet significantly lowers the risk of developing cancer, claims a new study.
The study, published in the journal JAMA Internal Medicine finds that the study participants who consumed the highest amount of organic-food based diet had a 25 percent reduction in overall cancer risk compared with those whose diet had the lowest share of organic food.
Although organic food is less likely to contain pesticide residues, only a few studies have examined the association between consumption of organic food and cancer risk.
Also Read: Fish Oil, Vitamin D do not lower heart,cancer risk says AHA
Julia Baudry, a researcher with the Center of Research in Epidemiology and Statistics Sorbonne Paris Cite of the French National Institute of Health and Medical Research, and colleagues conducted this population-based cohort study to examine this association between consumption of organic food–based diet and cancer risk.
The researchers collected and analyzed data with information available on the frequency of organic food consumption and dietary intake of 68,946 French adults. Participants were asked to report their frequency of labeled organic foods for 16 products. They then performed computing of an organic food score.
This study estimated the risk of cancer in association with the organic food score (modeled as quartiles) using Cox proportional hazards regression models adjusted for potential cancer risk factors.
Also Read: Healthy diets linked to better outcomes in colorectal cancer
Key Findings:


1340 first incident cancer cases were identified during follow-up, with the most prevalent being 459 breast cancers, 180 prostate cancers, 135 skin cancers, 99 colorectal cancers, 47 non-Hodgkin lymphomas, and 15 other lymphomas.


High organic food scores were inversely associated with the overall risk of cancer.


"If these findings are confirmed, further research is necessary to determine the underlying factors involved in this association, write the authors.
"Organic foods are produced without synthetic pesticides and are less likely to contain pesticide residues than conventionally produced, nonorganic foods. Crossover trials have shown that switching from consuming conventionally grown foods to organic foods decreases urinary concentrations of pesticide metabolites, suggesting reduced exposure to pesticides," Harvard experts write in an accompanying editorial.
For further reference log on to 10.1001/jamainternmed.2018.4357
Source : With inputs from JAMA Internal Medicine