Oral Valproic Acid not effective in Retinitis Pigmentosa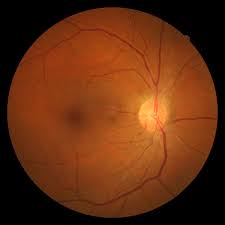 Oral Valproic Acid was not found effective in the treatment of autosomal dominant retinitis pigmentosa, a relentlessly progressive cause of adult and childhood blindness, according to Phase 2 clinical trial.
Retinitis pigmentosa is a group of related eye disorders that cause progressive vision loss. These disorders affect the retina. In people with retinitis pigmentosa, vision loss occurs as the light-sensing cells of the retina gradually deteriorate. Affected individuals typically first experience defective dark adaptation or nyctalopia (night blindness), followed by progressive bilateral reduction of the peripheral vision field. As field loss progresses into the macula, central vision is lost together with acuity.
Birch DG and his associates conducted a trial to evaluate the potential efficacy and assess the safety of orally administered valproic acid (VPA) in the treatment of autosomal dominant retinitis pigmentosa.
The trial included 90 participants who were randomized to receive 12 months of VPA or placebo This trial was a prospective, placebo-controlled, double-masked study. The study population comprised men and women 18 years or older with genetically defined ADRP.
Eligible individuals returned within 12 weeks of screening for baseline assessment and randomization. Study visits were at 8, 26, 39, 52, and 65 weeks. The dose was selected based on proof-of-concept studies, and known tolerability of VPA and was 500 mg to 1000 mg daily by baseline weight (not to exceed 500 mg in women of childbearing age).
The primary outcome measure was determined prior to study initiation as the change in visual field area (assessed by the III4e isopter, semiautomated kinetic perimetry) between baseline and month 12.
The study found that out of seventy-nine participants (87.8%) who completed the study (42 received placebo and 37 received VPA), forty-two (46.7%) had a rhodopsin mutation. Most adverse events were mild, although 7 serious adverse events unrelated to VPA were reported. The difference between the VPA and placebo arms for mean change in the primary outcome was -150.43 degree2.
The study concluded that 12-month oral VPA failed to show clinical benefit in participants with ADRP. There was minimal visual field change in the placebo group over 12 months, making it difficult to demonstrate a slowing of the decline in retinal function in ADRP.
The article was published in the journal Jama Opthalmology.
For more reference log on to
https://jamanetwork.com/journals/jamaophthalmology/fullarticle/2683729