Oral semaglutide better than empagliflozin in improving HbA1c -PIONEER 2 trial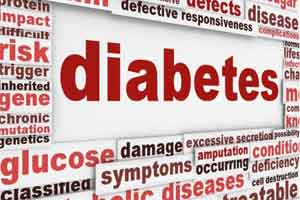 Treatment with oral semaglutide 14mg led to a statistically significant improvement in hemoglobin A1c (HbA1c) levels and weight loss in adults with type 2 diabetes (T2D) not well controlled with metformin, according to PIONEER 2 Trial.
Semaglutide is a class of drugs known as GLP-1s, which belongs to a group of drugs that stimulate insulin production. The drug is developed by Denmark-based, Novo Nordisk
The study was conducted to evaluate the efficacy and safety of 14 mg oral semaglutide compared with 25 mg empagliflozin in 816 people with type 2 diabetes, inadequately controlled on metformin in a 52-week open-label trial which included 816 people. The confirmatory endpoints were defined after 26 weeks of treatment.
The study found a statistically significant and superior improvement in HbA1c with oral semaglutide compared to empagliflozin at 26 weeks
People treated with 14 mg oral semaglutide achieved a statistically significant improvement in HbA1c of 1.4% at 26 weeks and 1.3% at 52 weeks, compared to an improvement in HbA1c of 0.9% and 0.8% with 25 mg empagliflozin at 26 and 52 weeks, respectively.
The 14 mg dose of oral semaglutide demonstrated weight loss of 4.2 kg at 26 weeks and 4.7 kg at 52 weeks versus 3.8 kg with 25 mg empagliflozin at both 26 weeks and 52 weeks. The increased weight loss with oral semaglutide was statistically significant compared to empagliflozin at the 52-week time point.
The most common adverse event for oral semaglutide was mild to moderate nausea, which diminished over time.
"We are very excited about these results, which demonstrate that people treated with 14 mg oral semaglutide for one year achieved statistically significant reductions in blood glucose and body weight compared to people treated with 25 mg empagliflozin," said Mads Krogsgaard Thomsen, executive vice president and chief science officer of Novo Nordisk.
Source : press release