Oral Contraceptives Linked With Increased Asthma Risk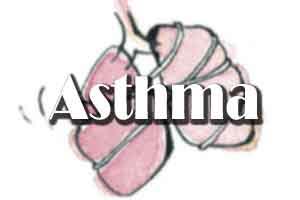 Women who take oral contraceptives are at an increased risk for lifetime asthma, according to a research presented at the American Thoracic Society 2018 International Conference.
Hormonal contraceptives reduce the magnitude of variations in estrogen and progesterone over the menstrual cycle. If fluctuations in the levels of these hormones over the menstrual cycle cause cyclical variations in asthma severity, the idea that hormonal contraceptives might affect their amplitude is probable.
Joe Zein, MD who presented the paper at the conference said that doctors should take oral contraceptives into consideration when they assess patients with asthma. He added that if a patient's asthma was previously well controlled but has become severe, the doctor should determine whether she has started taking oral contraception or hormone therapy pills.
Researchers at the Cleveland Clinic in Ohio conducted a cross-sectional study which included 6,524,990 women who were 20 to 50 years old with a diagnosis of lifetime asthma treated with bronchodilators or inhaled corticosteroids. Patients with COPD were excluded.
Of the women included, 2,116,000 (13.9%) were taking oral contraceptives and 692,470 (10.6%) were diagnosed with lifetime asthma.
The study found that Asthma prevalence was higher in women taking oral contraceptives (14.3% vs 8.8%) and oral contraceptive use was linked with an increased risk for asthma diagnosis. The risk for asthma was also increased in white women, women who were between ages 20 and 29 vs 30 and 39 and women who were between ages 40 and 49 vs 30 and 39.
The researchers hypothesized that there may be a correlation between sex hormones like estrogen or progesterone levels which may cause inflammation. Previous studies have shown that polycystic ovary syndrome, might be associated with a higher risk for asthma, even when women are not taking oral contraceptives. In children, asthma is found more common in boys than girls but the situation reverses after the onset of puberty.
The study concluded that a large prospective study is needed to explore these findings in women of childbearing age who are and are not using oral contraceptives and that would need a 20-year follow-up.
Source : press release