Oral cancer will account for 30% of all cancer deaths by 2020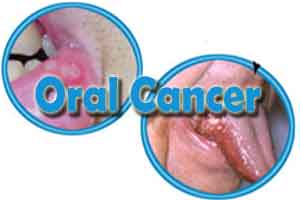 According to Dr Sujoy Mukherjee Consultant, CK Birla Hospital – CMRI, When taken in totality,frequency of oral cancer, head and neck cancer that include mouth, larynx and pharynx might altogether supersede lung cancer very soon.By the year 2020, oral cancer alone i.e. cancer of tongue, lip, cheek will constitute at least 30 per cent of whole of cancer incidences worldwide.Globally, India constitutes 1/3rd of the cancer in head and neck region, particularly, mouth, tongue, pharynx, and larynx region and Oral cancer is solely responsible for the highest number of cancer deaths in India in comparison to any other country in the world.
Dr Mukherjee said till now occurrence of lung cancer is more than head and neck cancer. In fact, lung cancer is the commonest of all cancers, with high mortality rate. From year 2015 to 2017, the incidence of lung cancer has stricken India just over one lac cases, whereas oral cancer is only touching ninety-nine thousand to one lakh. Major cause of oral cancer is attributed to usage of tobacco. Smoking tobacco causes more lung cancer while chewable tobacco causes more of cancer. High consumption of smokeless tobacco like gutka, khaini, processed pan masala with tobacco etc. among people from lower economic strata make them easy victims of oral cancer, he said.
Dr Mukherjee said excessive alcohol intake also adds to oral cancer woe. While lung cancer comes first when it comes to high incidence rate, oral cancer, prostate cancer, breast cancer and colon cancer are also not far behind. "When a complaint of any oral lesion lasts for 2-4 weeks, the patient must go for a thorough physical examination. Early diagnosis promptly aids an appropriate specialist to give a definitive treatment to the patient," Dr Mukherjee said
With increase in awareness for breast cancer, it has become easier for educated women to self-examine themselves for symptoms and go for mammograms which has lead to early detection, thus saving more patients. However, in case of oral cancer, it is detected much later since the early symptoms are benign, that patients usually ignore ensuing dip in prognosis, he said.
Source : UNI