Oral antifungal agents during pregnancy may increase congenital defects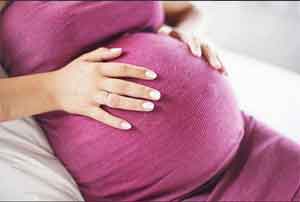 Oral antifungal agents must be used with caution during pregnancy for treating vaginal candidiasis not responding to local antifungal agents as they may lead to congenital anomalies according to a Meta analysis.
Vaginal Fungal infections are a common occurrence during pregnancy owing to increased levels of sex hormones during that period. Vulvovaginal candidiasis may be prolonged and associated with more severe symptoms in pregnancy and are usually treated with topical medications.
Oral medications are prescribed when topical treatment fails, but the safety of such agents during pregnancy is controversial.
The researchers conducted a systematic review and meta‐analysis to examine all studies to evaluate safety of oral antifungal agents during pregnancy. They searched PubMed, Embase, and Cochrane Central Register of Controlled Trials (CENTRAL) up to October 2018.Overall, eight cohort studies and one case–control study were included. The oral antifungal agents used during pregnancy were fluconazole and itraconazole for investigating fetal outcomes following maternal exposure to oral antifungal agents in the meta analysis.
The investigators found that oral fluconazole use during pregnancy might slightly increase the risk of congenital heart defects and limb defects relative to the general population, and oral itraconazole use during pregnancy might increase the risk of eye defects. No difference was found between oral fluconazole/itraconazole exposure and non-exposure in the risk of other birth defects, spontaneous abortion, or stillbirth.
The analysis has been published in the
International Journal of Gynecology & Obstetrics.
The researchers concluded that Oral fluconazole or itraconazole may not increase the risk of birth defects. Nonetheless, the risk of congenital heart defects and limb defects after fluconazole exposure and eye defects after itraconazole exposure should be cautiously investigated.
"The meta-analysis found that the administration of fluconazole or itraconazole during pregnancy was not associated with an increased risk of overall birth defects, but it was associated with a possible increase in the risk of specific birth defects," the authors wrote.
For further reference log on to:
http://dx.doi.org/10.1002/ijgo.12993
Source : International journal of gynaecology and obstetrics