Oral acetaminophen as good as IV acetaminophen in colectomy patients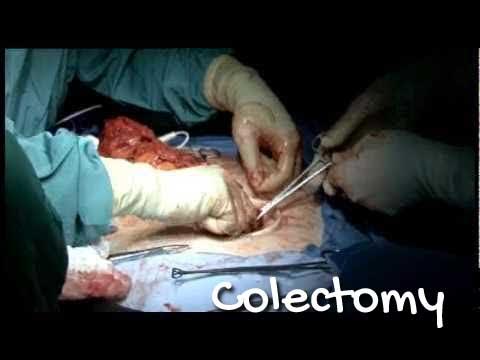 Intravenous (IV) acetaminophen is no more superior in efficacy than oral acetaminophen for patients undergoing colorectal procedures, according to a new study published in the journal Anesthesiology. IV acetaminophen, as currently used, does not decrease opioid use after surgery, especially when compared to patients who are given oral acetaminophen.
"With any new drug that is introduced to the U.S. market, it is very important to monitor how it is used and if this results in the desired outcomes. Our study results do not support the routine use of IV acetaminophen," explained lead investigator Jashvant Poeran.
The study was conducted to find the efficacy of acetaminophen and whether it can substitute opioids and reduce opioid use in patients hospitalized for surgery, while also minimizing pain. However, it is much more expensive than other non-opioid alternatives and its oral counterpart.
A data of 181,640 patients undergoing open colectomy surgery were analyzed by the researchers of the Mount Sinai from 2011-2016. This procedure was selected because these patients don't always tolerate the oral medication well.
The study found that IV acetaminophen was used in a minority (25.1 percent) of cases, of which nearly half received only one dose, on the day of surgery. In these patients, it's was not associated with clinically significant reductions in opioid utilization. By comparison, oral acetaminophen appeared equivalent or superior, especially in patients receiving more than one dose on the day of surgery.
The study concluded that IV acetaminophen is not always used in the most appropriate way, as one dose may not be enough to affect opioid utilization. Further, it may not be any more effective than its oral counterpart and therefore does not support the routine use of this intravenous drug. Researchers say that IV acetaminophen may be used among those who cannot tolerate oral medication, but follow-up studies should be done to find out the most effective dosing regimen.
The findings suggest that eliminating the use of IV acetaminophen, which is much more expensive than its oral counterpart, may result in very significant cost savings for hospitals with no impact on the patient experience or outcomes.
"It is important that we that we identify optimal dosing strategies and patients that are most likely to benefit from this relatively new drug. Especially among patients undergoing colorectal surgery, there may be a group of patients that do not tolerate oral medications," said Dr. Poeran. He added,"This may be less of an issue among patients undergoing other types of surgery, such as hip and knee replacement surgery, and these results further emphasize a more targeted approach in determining who benefits most."
The researchers of Mount Sinai are currently diagnosing the same issue in other types of surgery, such as hip, knee, and shoulder replacement to come up with more accurate findings.
For more reference log on to
http://anesthesiology.pubs.asahq.org/article.aspx?articleid=2679411&resultClick=1