................................ Advertisement ................................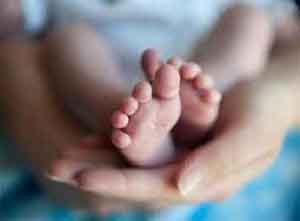 The American College of Obstetricians and Gynecologists (ACOG) has released its recommendations to Optimize Postpartum Care because attention to maternal health needs is of particular concern during this period given that more than one-half of pregnancy-related deaths occur after the birth of the infant.In order to emphasize importance of this issue and draw attention of all stakeholders towards care of mother and baby during this period ACOG has declared Postpartum  period as Fourth Trimester.
The period after childbirth is critical for a woman and her infant keeping in view of their health and development of infant.It is challenging period as the woman has to recover from childbirth, and simultaneously adjust to changing hormones, and meet the breastfeeding needs of the newborn.It is the reason why precisely the postpartum care has to be an ongoing process and not a single encounter. ACOG has  recommended that all women should contact their obstetrician-gynecologists within the first 3 weeks postpartum who should provide them with services and support tailored to their individual needs. This initial assessment should be followed up with ongoing care as needed, concluding with a comprehensive postpartum visit no later than 12 weeks after birth.
 Key  recommendations and conclusions:
To optimize the health of women and infants, postpartum care should become an ongoing process, rather than a single encounter, with services and support tailored to each woman's individual needs.
Anticipatory guidance should begin during pregnancy with development of a postpartum care plan that addresses the transition to parenthood and well-woman care.
Prenatal discussions should include the woman's reproductive life plans, including a desire for and timing of any future pregnancies. A woman's future pregnancy intentions provide a context for shared decision-making regarding contraceptive options.
All women should ideally have contact with a maternal care provider within the first 3 weeks postpartum. This initial assessment should be followed up with ongoing care as needed, concluding with a comprehensive postpartum visit no later than 12 weeks after birth.
The timing of the comprehensive postpartum visit should be individualized and woman-centered.
The comprehensive postpartum visit should include a full assessment of physical, social, and psychological well-being.
Women with pregnancies complicated by preterm birth, gestational diabetes, or hypertensive disorders of pregnancy should be counseled that these disorders are associated with a higher lifetime risk of maternal cardiometabolic disease.
Women with chronic medical conditions, such as hypertensive disorders, obesity, diabetes, thyroid disorders, renal disease, mood disorders, and substance use disorders, should be counseled regarding the importance of timely follow-up with their obstetrician-gynecologists or primary care providers for ongoing coordination of care.
For a woman who has experienced a miscarriage, stillbirth, or neonatal death, it is essential to ensure follow-up with an obstetrician-gynecologist or other obstetric care provider.
Optimizing care and support for postpartum families will require policy changes. Changes in the scope of postpartum care should be facilitated by reimbursement policies that support postpartum care as an ongoing process, rather than an isolated visit.
All the stake holders including Obstetrician-gynecologists and obstetric care providers should be in the forefront of policy efforts to enable all women to recover from child birth and nurture their infants. The Committee has revised its opinion keeping in mind the urgent need to reduce severe maternal morbidity and mortality .It has therefore rightly reinforced the importance of the "fourth trimester"  to propose a new paradigm for postpartum care.
................................ Advertisement ................................
https://www.acog.org/Clinical-Guidance-and-Publications/Committee-Opinions/Committee-on-Obstetric-Practice/Optimizing-Postpartum-Care?IsMobileSet=false
................................ Advertisement ................................
Author Details
Dr Kamal Kant Kohli-MBBS, DTCD- a chest specialist with more than 30 years of practice and a flair for writing clinical articles, Dr Kamal Kant Kohli joined Medical Dialogues as an Editor-in-Chief for the Speciality Medical Dialogues section. Besides writing articles, as an editor, he proofreads and verifies all the medical content published on Medical Dialogues including those coming from journals, studies,medical conferences,guidelines etc.
Before Joining Medical Dialogues, he has served at important positions in the medical industry in India including as the Hony. Secretary of the Delhi Medical Association as well as the chairman of Anti-Quackery Committee in Delhi and worked with other Medical Councils in India. Email: editorial@medicaldialogues.in. Contact no. 011-43720751
To know about our editorial team click here
................................ Advertisement ................................