Optimization of care for heart valve disease: 2019 Expert Consensus Statement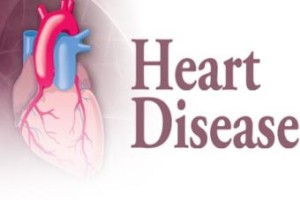 The increasing burden of valvular heart disease, coupled with the emergence of improved imaging techniques, better surgical outcomes, and transcatheter therapies, has stimulated discussions regarding optimal strategies for care delivery. The Association for Thoracic Surgery (AATS), American College of Cardiology (ACC), American Society of Echocardiography (ASE), Society for Cardiovascular Angiography and Interventions (SCAI), and Society of Thoracic Surgeons (STS) have released an expert consensus statement.
The statement, published in the Journal of the American College of Cardiology (JACC) proposes a system of care for patients with VHD, with goals of improving patient outcomes.
The proposed integrated model of care for patients with VHD is based on a concept of a graduated system, with an initial tier of recognition and consideration for referral, followed by matching the patient based on disease complexity with the appropriate center of expertise and available resources. The model includes the primary care physician and general cardiologist, either of whom can refer patients to either a Level II Primary Valve Center or a Level I Comprehensive Valve Center, with potential additional referrals between the Valve Centers.
Key takeaways from the document:


Centers designated as having VHD expertise not only perform certain procedures but also have multidisciplinary teams capable of assessing and managing patients according to evidence-based guidelines while emphasizing shared decision making.


The initial step in the management of patients with VHD is recognition and subsequent diagnosis, usually by a primary care physician, advanced practice provider, or general cardiologist. The second step in management often involves referral to a local general cardiologist for further refinement of the diagnosis, initiation of any indicated medical therapy, and identification of patients who can be followed for the time being without intervention and those for whom more specialized care should be considered.


Comprehensive (Level I) Valve Centers should have the resources and capabilities to evaluate and perform all commercially available interventional and surgical procedures, including TAVR using nontransfemoral approaches and valve-in-valve TAVR, transcatheter mitral valve edge-to-edge repair, and percutaneous closure of paravalvular leaks; and complex surgical procedures including complex aortic root procedures including valve-sparing root repair, and the ability to treat patients with complicated infective endocarditis.


Primary (Level II) Valve Centers should at a minimum have the expertise and resources to perform surgical aortic valve replacement (SAVR) with or without coronary artery bypass grafting (CABG), and transfemoral transcatheter AVR (TAVR). The ability to perform a durable mitral valve repair in patients with primary mitral regurgitation (MR) caused by isolated posterior leaflet pathology is desirable but not mandatory.


All Valve Centers require consistent access to high-quality echocardiography and an echocardiographer with expertise in VHD. In addition, Comprehensive (Level I) Centers should have advanced imaging modalities including 3D echocardiography and cardiac magnetic resonance imaging. Interventional echocardiographers (blending a sophisticated knowledge of echocardiography with clinical expertise to guide management decisions and interventions) also are integral to patient management at Level I Centers.


All Valve Centers should:




Have a formal multidisciplinary team composed of personnel with expertise in managing patients with VHD.


Participate in national registries.


Lead investigative efforts to evaluate new technologies and improve the clinical management of patients with VHD.


Provide ongoing education to clinicians at local, national, and international conferences.


Participate in the training of other VHD providers.


Publicly report outcomes of both surgical and transcatheter interventions.







For further reference follow the link: DOI: 10.1016/j.jacc.2018.10.007
Source : With inputs from Journal of the American College of Cardiology