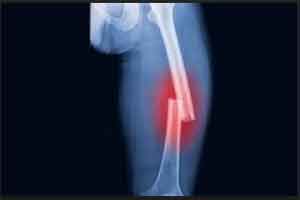 In a population-based nested case-control study published in JAMA Paediatrics, it has been found that Only Systemic corticosteroids are associated with increased fracture risk among children with asthma. There are no significant associations between current, recent, or past use of inhaled corticosteroids and first fracture after asthma diagnosis were observed in children with asthma.This implies that Use of inhaled corticosteroids for the treatment of pediatric asthma should not be limited based on fear of fracture.
Inhaled corticosteroids are widely recommended for daily use in treatment for mild persistent asthma in children. There is concern that similar to systemic corticosteroids, inhaled corticosteroids may have adverse effects on bone health.Therefore Dr.Natasha Gray and associates conducted the study to evaluate the use of inhaled corticosteroids and its association with an increased risk of bone fracture in children with asthma.
The researchers in a population-based nested case-control study used Ontario administrative databases and matched nearly 4000 children aged 2 to 18 who experienced a fracture after an asthma diagnosis with roughly 16,000 children with asthma who were fracture-free.
After multivariable adjustment, filling a prescription for a systemic corticosteroid in the past year was associated with a 17% higher risk for fracture, relative to not filling such a prescription. However, ICS prescription was not associated with fracture risk.
The authors concluded that Systemic corticosteroids, but not inhaled corticosteroids, were significantly associated with increased odds of fracture in the pediatric asthma population. Therefore Clinicians using ICSs to optimize the control of childhood asthma should be reassured by the lack of association with fractures; fear of fracture is not a reason to limit the therapeutic use of ICSs. Furthermore, asthma control with ICSs might decrease the likelihood of asthma exacerbations requiring systemic corticosteroid use, so the wider appropriate use of ICSs may potentially lead to a reduced fracture risk.
For more details click on the link:   https://jamanetwork.com/journals/jamapediatrics/article-abstract/2661821