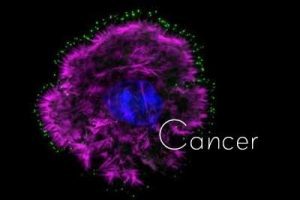 The survival rate among Indian children suffering from cancer is poor compared to most in western countries, said doctors from Tata Memorial Hospital (TMH) Parel. In India, only 20% minors survive cancer, as compared to more than 80% in western countries.
The main reasons for the low survival rate are incorrect diagnosis and treatment, said doctors. The figures were released by the hospital on Tuesday to mark International Childhood Cancer Day on February 15.
"In children, the symptoms of cancer are often missed because they overlap with common illnesses. For example, we need to raise the red flag and suspect cancer if a child has fever for more than two weeks," said Dr Sripad Banavali, head of TMH's medical oncology unit.
According to doctors, most paediatric cancers cannot be prevented as they have a strong genetic basis, but some tumours can be picked up early on. "These days a simple sonography can diagnose solid tumours in an unborn child," said Dr Banavali.
Paediatric cancers are classified into solid and liquid tumours. Blood cancers, which are known to be aggressive, fall under liquid tumours and constitute 50% of all cancer cases, said doctors.
"Blood cancers are among the worst to treat as they advance very fast. One of the reasons is that in children the blood cells multiply very fast," added the doctor
Nearly 30% of children with blood cancers require bone marrow transplant a procedure in which a patient's blood stem cells are replaced with those from a donor or sometimes their own stem cells.
"Cancer cases which relapse are candidates for bone marrow transplant. The cure rate of cancers with bone marrow transplant is 50%," said Dr Naveen Khattry, who heads Tata Memorial Centre's bone transplant unit.
However, factors such as high cost, unavailability of donors, often push patients away from the procedure, he added.
Over the years TMH has become the only centre in the country to achieve a cure rate of 70% for paediatric cancers. In a quest to increase survival rates across the country, doctors are using online portals. "We are using an online portal called Navya, where patients across India can upload their case history and TMH doctors give opinion on the diagnosis and treatment within 24 hours " Dr Banavali said.
A survival story
Eleven-year-old Bhumi Prajapati, who is studying in class 6, was diagnosed with an advanced form of rare cancer called Neuroblastoma when she was three
Neuroblastoma affects the nerves of the parasympathetic nervous system, which controls the body's unconscious actions such as salivation, digestion and urination. Doctors said at her stage of the disease, there was only 40% chance of survival
Doctors at the Tata Memorial Hospital had given up hope. "She was diagnosed at stage four and had slim chances of survival. She still went ahead with the treatment and was given high dose of chemotherapy followed by a bone marrow transplant," said Dr Sajid Qureshi who treated her
Now, almost eight years later, Bhumi is free of cancer and has travelled to Russia to be a part of the Special Olympics. "I won prizes in swimming and rifle shooting," said Bhumi
The following two tabs change content below.
supriya kashyap
Supriya Kashyap Joined Medical Dialogue as Reporter in 2015 . she covers all the medical specialty news in different medical categories. She also covers the Medical guidelines, Medical Journals, rare medical surgeries as well as all the updates in medical filed. She is a graduate from Delhi University. She can be contacted at supriya.kashyap@medicaldialogues.in Contact no. 011-43720751
Latest posts by supriya kashyap (see all)