................................ Advertisement ................................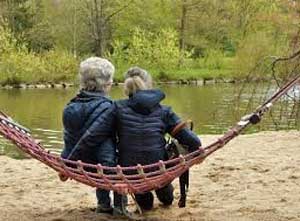 A new study has found that one-third of elderly patients die after emergency intubation.
The researchers at Brigham and Women's Hospital investigated the outcomes for patients aged 65 and older after emergency department intubation across a variety of conditions and disease. The results published in the Journal of the American Geriatrics Society showed that after emergency intubation, 33% per cent of older adults die during the index hospitalization.
Intubation in the emergency department is common and can prevent a patient from dying from a reversible condition. While its benefits for young and otherwise healthy patients are clear, it is less obvious whether the benefits outweigh the risks in older patients.
................................ Advertisement ................................
Kei Ouchi and associates conducted a retrospective cohort study to inform the shared decision‐making process between clinicians and older adults and their surrogates regarding emergency intubation(ET).
................................ Advertisement ................................
The retrospective study examined the outcomes of more than 41,000 adults aged 65 and older who were intubated in the emergency departments from 262 hospitals across the U.S. between 2008 and 2015.
Read Also: Longer duration of intubation linked to severe laryngeal injury in ICU patients
Key study findings:
Overall, 33 per cent of these patients died in the hospital after receiving intubation.
24 per cent were discharged home, and 41 per cent were discharged to a location other than home, such as a nursing home.
In-hospital mortality following intubation was worse for patients over 90 than any other group, with 50 per cent of those patients died in the hospital following intubation, and 14 per cent of these patients being discharged home.
However, the outcomes were not drastically better for patients on the younger side of the study, with 29 per cent patients between 65 and 74 dying in hospital following ET, and only 31 per cent of these patients being discharged home.
"A surprisingly large number of older patients who underwent intubation in the emergency department either died in the hospital or were discharged to a nursing home," said lead author Kei Ouchi, MD, MPH, of the Department of Emergency Medicine at BWH. "On average, one-third of patients over 65 who received intubation in the emergency department died in the hospital."
According to the authors, during shared decision-making, individuals aged 65 and older and their surrogates can be informed that, after intubation, the overall chance of survival and discharge to home after the index hospitalization is 24 per cent.
For reference log on to https://doi.org/10.1111/jgs.15361
Vinay Singh joined Medical Dialogue as Desk Editor in 2018. He covers the medical speciality news in different medical categories including Medical guidelines, updates from Medical Journals and Case Reports. He completed his graduation in Biotechnology from AAIDU and did his MBA from IILM Gurgaon. He can be contacted at editorial@medicaldialogues.in . Contact no. 011-43720751