One Third India's Population to Suffer From Hypertension by 2020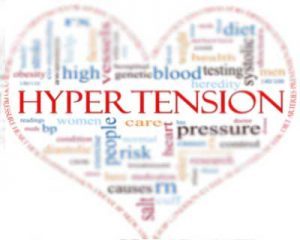 One third of India's population is likely to suffer from hypertension by 2020, with around 20 per cent of the rural populace too becoming victims, said health experts on Tuesday.
Experts said that hypertension is on the verge of becoming an "epidemic" and every person with a blood pressure count of 140/90 is considered to be in the hypertensive category.
"Studies show that hypertension is likely to end up being an epidemic in the near future; and approximately one-third of our population will suffer from it by 2020. Currently, estimates show that incidence of hypertension is 20 to 40 per cent in urban areas and 12 to 17 per cent in rural areas," said Pratik Soni, cardiologist consultant at Mumbai based Wockhardt Hospital.
Stating that patients suffer from from hypertension-related health problems, which they are not able to understand, Soni said, "Not even half of the Indians residing in urban areas are aware of the killing consequences of hypertension."
Pradeep Gadge, consultant diabetologist, Gadge's Diabetes Centre, said: "Apart from heart disease, hypertension increases the risk of stroke, heart failure , kidney damage, blindness and many more chronic problems."
Emphasizing that youngsters were becoming prey to hypertension quite easily due to a sedentary lifestyle and the lack of fitness, Gadge suggested that young people should also go for regular check-ups, especially if their family members are suffering from hypertension.
According to doctors, 90 per cent of patients suffering from hypertension are not even aware of their health condition, which can become fatal as the condition also leads to the bursting of brain nerves.
Talking about the major reasons behind increase in hypertension, Abhay Vispute, medical director, SRV Hospital said, the reasons identified are "eating late, excessive time spent on smartphones by youngsters who seem to be living in a virtual world instead of physically walking around and communicating with people, sedentary lifestyles etc".
"Among all the other major chronic illnesses, hypertension can also lead to kidney scarring, raising an alarm over rise in kidney failures among the younger population," said Vispute.
"High blood pressure (hypertension) is known to damage the kidneys. If your blood pressure remains controlled, it can gradually reduce the risk of cardiovascular problems such as heart attacks and strokes . Hypertension is both an important cause and consequence of kidney disease. In some patients it can be difficult to determine which came first," he said.
Source : IANS