One out of four babies are born underweight in Vijayawada, finds study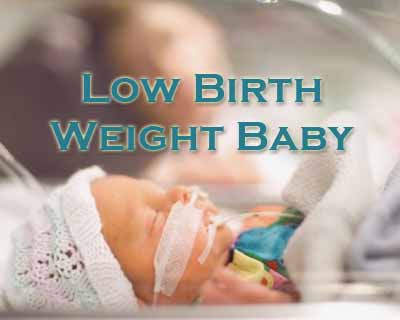 VIJAYAWADA: 25 percent babies in Vijayawada are born underweight finds a study conducted by P Chandramohan, M Nishanth and J Sreenivasa Chowdary of Siddhartha Medical College. The researchers attribute the low birthweight to poor maternal health and mother's nutrition, and lack of precaution during pregnancy. The results of the study were published in the Indian Journal of Applied Research.
A baby is said to be of low birthweight if it is below 2,500 gram. Doctors suggest certain precautions to improve the birthweight as low birth weight is linked to severe health issues including risk of mortality.
Low birthweight is the "dominant risk factor for infant mortality and morbidity", the researchers have identified various risk factors that cause low birthweight. The study also found that 39.6 % of low weight babies born were pre-term. The factors identified by doctors for low birthweight included mothers below 20 years of age, a maternal height of fewer than 145 cms, preconception weight less than 40 kg, maternal weight gain of less than 7 kg during pregnancy and anaemia.
About 25% of the 10,842 childbirths analysed at city government hospital by a team of researchers fall under the low birthweight category
According to researchers, "Chest circumference is a better surrogate marker for low birthweight than the mid-arm circumference. The prevalence of low birth weight in the study conducted at the government general hospital in Vijayawada was 25.05%, a total of 2,716 of the 10,842 infants were underweight..
"The results of this study suggest that for reducing the low birthweight, maternal health programme should focus on maternal nutrition and nutritional education to facilitate better weight gain during pregnancy and discourage pregnancy at an early age. Early identification of anaemia and antenatal iron-folic acid supplementation services should be strengthened through good antenatal care," the researchers said.
It is suggested that certain precautions need to be taken to improve the birthweight as low birth weight is linked to severe health issues including risk of mortality. Certain simple and reliable indicators for low birthweight like chest circumference and mid-arm circumference can be introduced into the existing system of healthcare for usage by paramedical workers to detect low birthweight babies, so that they can be given special care and thus, neonatal mortality and morbidity can be reduced.