One minute simple intervention helps smokers quit smoking: JAMA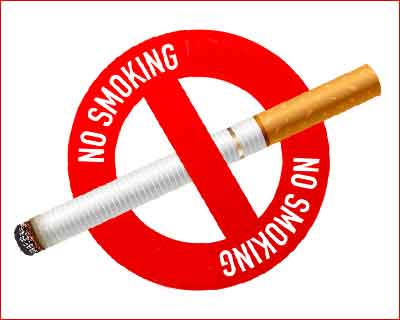 Tobacco use can lead to nicotine dependence and risk of developing smoking-related diseases.The health risk can be reduced by stopping the smoking which is difficult but there are helpful treatments and resources for quitting.
Usually clinicians get an opportunity to provide smoking cessation interventions to smokers who present to emergency departments (EDs). But the effectiveness of such brief interventions based on self-determination theory for smoking cessation is uncertain.
According to a new study, a very brief smoking cessation intervention delivered in emergency departments conferred a higher quit rate than a control program.The study has appeared in JAMA Internal Medicine.
Dr William Ho Cheung Li and associates conducted a study to examine the effectiveness of a brief intervention based on self-determination theory for smoking cessation (immediate or progressive) among Chinese smokers presenting at EDs in Hong Kong.
The researchers conducted a single-blind
, multicenter intent-to-treat randomized clinical trial at the EDs of 4 major acute care hospitals in different districts of Hong Kong.
In all nearly 1600 Chinese adult smokers who presented to emergency departments in Hong Kong with semiurgent or nonurgent concerns were randomized to a smoking cessation group or a control group. The intervention group received brief advice on smoking cessation that highlighted the increased mortality risk, and participants could choose their own quit schedule. The intervention lasted about 1 minute and cost an additional $0.47 per person. The control group received a smoking cessation leaflet and placebo treatment.
The researchers found that at 6 months, biochemically validated smoking abstinence was higher in the intervention group than the control group (6.7% vs. 2.8%).
They concluded that the brief, low-cost self-determination theory–based intervention for smokers presenting at EDs effectively increased the biochemically validated quit rate at 6 months. If delivered routinely, such a simple intervention may offer a cost-effective and sustainable approach to help many smokers quit smoking.
For further reference log on to:
JAMA Intern Med. Published online December 2, 2019. doi:
https://doi.org/10.1001/jamainternmed.2019.5176
Source : JAMA Internal Medicine