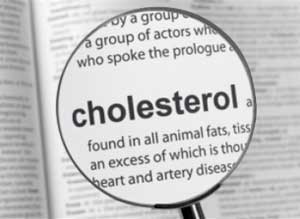 In a new study Harris and colleagues, looked at the value of measuring blood levels of EPA and DHA omega-3 fatty acids to assess an individual's risk for developing certain diseases. In the study  the "Omega-3 Index" (the EPA+DHA content of red blood cell membranes) was measured in 2500 participants in the Offspring cohort of the Framingham Heart Study.  The results showed that the risk for death from any cause was reduced by about 33% comparing the lowest Omega-3 Index participants to the highest.The study has been  published in the Journal of Clinical Lipidology
All of the individuals in the present study were free of known cardiovascular disease (CVD) at baseline. The researchers primarily focused on total mortality (death from any cause) as an endpoint, but also tracked death from CVD, cancer and other causes. In addition, they reported the associations between Omega-3 Index levels and a risk for any CVD event – fatal or not, heart attack or stroke. The population was 66 years of age at baseline and there were a few more females than males. The study followed these individuals for disease outcomes until about age 73. The results were statistically adjusted for a wide variety of factors that could influence the outcomes
According to the study, which was funded by the National Institutes of Health (NIH), a higher Omega-3 Index was associated with a lower risk for total CVD events, total coronary heart disease events, and total strokes. The category most strongly associated with the Omega-3 Index was non-CV, non-cancer deaths – deaths from all other causes. This would suggest a wide spectrum of beneficial actions of EPA and DHA in the body that are not just linked with one pathological process (like plaque buildup in arteries).
The link between higher omega-3 blood levels and lower risk for death has been reported in at least three other studies, but what was novel about this most recent study from Framingham was a comparison the authors did between serum cholesterol and the Omega-3 Index, two "risk factors" for heart disease. "We all know that the serum cholesterol level is a major risk factor for CHD, and since the latter is a major cause of death in the Western world, it would be reasonable to expect that a high cholesterol level would portend higher risk for premature death," said lead author Dr. William Harris. "This did not turn out to be the case here. When baseline serum cholesterol levels were substituted for the Omega-3 Index in the same multi-variable models, the former was not significantly associated with any of the tracked outcomes whereas the latter was related to 4 of the 5 outcomes assessed." Future studies are needed to try to replicate this finding and to determine if it is time to begin including the Omega-3 Index in routine blood screens along with cholesterol and glucose.
For more details click on the link: http://dx.doi.org/10.1016/j.jacl.2018.02.010
The following two tabs change content below.
Anjali Nimesh
Anjali Nimesh Joined Medical Dialogue as Reporter in 2016. she covers all the medical specialty news in different medical categories. She also covers the Medical guidelines, Medical Journals, rare medical surgeries as well as all the updates in medical filed. She is a graduate from Dr. Bhimrao Ambedkar University. She can be contacted at editorial@medicaldialogues.in Contact no. 011-43720751
Latest posts by Anjali Nimesh (see all)