................................ Advertisement ................................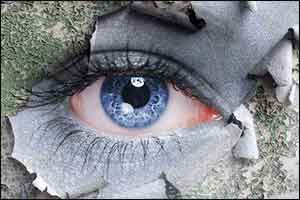 Dry eye is a  chronic condition that causes burning, itching, or stinging sensations in the eye, as well as impaired vision. Ophthalmologists have been prescribing omega-3 fatty acids commonly found in fish-derived supplements as a treatment for the disease to their patients.  Maureen Maguire, Ph.D., a professor of Ophthalmology at Penn Medicine and colleagues conducted Study and found that omega-3 supplements are no more effective than placebo at alleviating dry eye symptoms.The study has been published in New England Journal of Medicine.
The three year, 27-center DREAM study was led by researchers from the Perelman School of Medicine at University of Pennsylvania and the Icahn School of Medicine at Mount Sinai with 25 other sites located at universities and private practices throughout the United States. Data from the study revealed that even the highest dose of omega-3 supplements ever tested, did not improve outcomes for participants.
"Our findings provide evidence that, contrary to a long held belief in the ophthalmic community, omega-3 supplements are not significantly better than a placebo at reducing dry eye symptoms," said Maureen Maguire, PhD, a professor of Ophthalmology at Penn Medicine and the principal investigator of the Coordinating Center for the study. "Many patients receiving omega-3 supplements did have substantial improvement in their symptoms, but just as many patients taking placebo had improvements."
................................ Advertisement ................................
The researchers enrolled a total of 535 participants with at least a six-month history of moderate to severe dry eye. Participants were randomly assigned to receive either a daily dose of an omega-3 supplement or an olive oil placebo. Each omega-3 dose contained 2,000 milligrams of EPA and 1,000 milligrams of DHA. Each placebo dose contained 5 grams, or roughly one teaspoon, of olive oil. A total of 349 participants received daily doses of fish-derived omega-3 fatty acids and 186 participants received a daily dose of olive oil. The doses were delivered in identical capsules and neither the patients nor their eye doctors knew which treatment group they were in.
................................ Advertisement ................................
After 12 months, the researchers found that participant's symptoms had improved substantially in both groups, but there was no significant difference in the degree of symptom improvement between the groups. Overall, 61 percent of people in the omega-3 group and 54 percent of those in the control group achieved at least a 10-point improvement in their symptom score, but the difference between the groups was not statistically significant.
"We were surprised that the omega-3 supplements had no beneficial effect," said Vatinee Y. Bunya, MD, an assistant professor of Ophthalmology at Penn Medicine, and co-director of the Penn Dry Eye & Ocular Surface Center, who served as principal investigator for the clinical center at Penn. "The results are significant and may change the way a lot of ophthalmologists and optometrists treat their patients."
Dr Kamal Kant Kohli-MBBS, DTCD- a chest specialist with more than 30 years of practice and a flair for writing clinical articles, Dr Kamal Kant Kohli joined Medical Dialogues as an Editor-in-Chief for the Speciality Medical Dialogues section. Besides writing articles, as an editor, he proofreads and verifies all the medical content published on Medical Dialogues including those coming from journals, studies,medical conferences,guidelines etc.
Before Joining Medical Dialogues, he has served at important positions in the medical industry in India including as the Hony. Secretary of the Delhi Medical Association as well as the chairman of Anti-Quackery Committee in Delhi and worked with other Medical Councils in India. Email: editorial@medicaldialogues.in. Contact no. 011-43720751
To know about our editorial team click here