Omega-3 may reduce heart failure related hospitalizations: Circulation study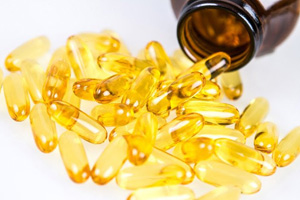 USA: Fish oils are well known for their omega-3 fatty acid and vitamin A and D rich content which has numerous health benefits. Now, a recent study published in the journal Circulation has confirmed that fish oil is beneficial for heart failure patients and might avoid trips to the hospital.
The findings are from an analysis of VITamin D and OmegA-3 Trial (VITAL) that aimed to determine the effects of vitamin D and fish oil on the patient's risk of cancer and heart disease. The trial had some encouraging results. The trial confirmed the protective role of these nutrients (vitamin D and fish oil) against heart attack and cancer.
Heart failure is a chronic condition that occurs when the heart is unable to pump blood efficiently. A heart attack triggers inflammatory responses causing a scar formation in the heart which over time eventually leads to heart failure.
Among older adults, heart failure (HF) is the leading cause of hospitalization in the US and is associated with high costs and mortality. The current study by Luc Djoussé, Boston Veterans Affairs Healthcare System, Boston, MA, and colleagues sought to investigate the effects of vitamin D and n-3 supplements on the incidence of HF hospitalization in a large multi-ethnic cohort.
The American Heart Association (AHA) recommends that people eat fish twice a week—preferably fatty varieties higher in omega-3, such as salmon, mackerel, sardines and albacore tuna. Djousse advised following that recommendation. "But don't fry your fish," he added. "Have it broiled or baked."
Read Also: Omega 3, Vitamin D may help fight cancer and provide protection from heart attack: VITAL clinical trial
VITAL-HF is an ancillary study of the parent VITAL trial, which is a completed randomized trial with a two-by-two factorial design to examine the efficacy of vitamin D3 (2000 IU/d) and n-3 fatty acids (1 gram per day, including eicosapentaenoic acid [EPA, 460 mg] + docosahexaenoic acid [DHA, 380 mg]) for the prevention of cardiovascular disease and cancer in 25, 871 adults from 2011 to 2017. The researchers excluded 36 participants with prevalent HF for current analyses. Each participant signed informed consent and the study protocol was approved by the Institutional Review Board of Brigham and Women's Hospital.
When Djousse's team looked at heart failure hospitalizations, there was no clear effect of either fish oil or vitamin D on first-time admissions. But fish oil users were 14% less likely to have repeat hospitalizations: There were 326 recurrent hospital stays in that group and 379 in the placebo group.
Read Also: Omega-3 fish oil supplements benefit heart patients, reveals largest meta analysis
Overall, his team found, neither vitamin D nor fish oil curbed the risk of first-time hospitalization for heart failure over five years. But people using fish oil were somewhat less likely to need repeat hospital stays.
The finding offers a "signal" that the supplements might help prevent heart failure hospitalizations, Djousse said.
But, he stressed, that still needs to be backed up by the further study.
Source : Circulation