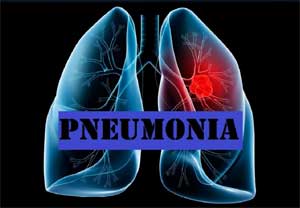 The Antimicrobials Drug Advisory Committee of the U.S. Food and Drug Administration (FDA), in a meeting, has voted in favor of Paratek's intravenous (IV) and oral omadacycline, indicated for the treatment of community-acquired bacterial pneumonia (CABP) and acute bacterial skin and skin structure infections (ABSSSI).
Omadacycline, an aminomethylcycline (related to tetracycline antibiotics), is designed to overcome tetracycline resistance and has broad-spectrum activity against Gram-positive, Gram-negative, anaerobes, atypical bacteria, and other drug-resistant strains. It exerts its antibacterial action by binding to the 30S subunit of the bacterial ribosome, inhibiting the bindings of aminoacyl-tRNA and thereby blocking protein synthesis.
Launched in the 1950s, the tolerability and efficacy of tetracyclines led to their extensive usage for the treatment of skin, respiratory and other infections. However, increasing antibiotic resistance to tetracyclines has made them much less effective and limited their current usage to only a few types of infections.
Also Read: Omadacycline – New once daily antibiotic for CABP, Skin Infections
The Committee's recommendation was based on data from the omadacycline global development program that included nearly 2000 adults in three Phase 3 studies. Omadacycline met all primary and secondary efficacy outcomes in all 3 studies and was well-tolerated.
Community-acquired bacterial pneumonia (CABP) is a common disease in adults with 5.16 to 7.06 cases per 1000 persons per year. Incidence rates of CABP increase with increasing age. Bacterial pathogens causing CABP include Streptococcus pneumoniae, Haemophilus influenza, Staphylococcus aureus, Moraxella catarrhalis, Chlamydophila pneumoniae, Mycoplasma pneumoniae, and Legionella pneumophila.
Acute bacterial skin and skin structure infections (ABSSSI) include cellulitis/erysipelas, wound infection, and major cutaneous abscess. FDA guidance4 defines ABSSSI as having a minimum lesion surface area of approximately 75 cm2. Common bacterial pathogens causing ABSSSI include S. aureus, including methicillin-resistant S. aureus (MRSA), and Streptococcus pyogenes. Less common causes include other Streptococcus species, Enterococcus faecalis, or Gram-negative bacteria.
"With once-daily dosing and bioequivalent IV and oral formulations, omadacycline may help facilitate early discharge from the hospital or, in other cases, allow for safe and effective treatment in the outpatient setting," said Michael F. Bigham, Chairman, and CEO, Paratek.