Olinciguat new, innovative treatment for sickle cell disease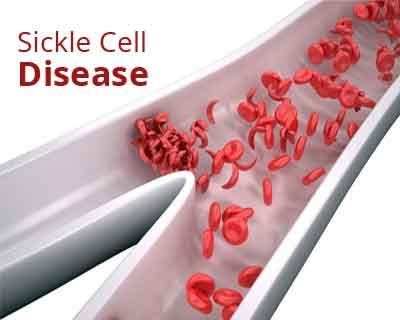 The Food and Drug Administration (FDA) granted Orphan Drug Designation to olinciguat (IW-1701) for the treatment of sickle cell disease, announced Ironwood Pharmaceuticals. Olinciguat is an oral soluble guanlylate cyclase (sGC) stimulator.
The FDA's Office of Orphan Drug Products grants orphan status to drugs designed to treat diseases that affect fewer than 200,000 people in the U.S. It offers several benefits, including seven years of market exclusively after FDA approval.
The company is currently enrolling patients in its Phase II STRONG-SCD clinical trial. The company expects to enroll about 80 patients in the trial, which will evaluate the safety, tolerability, pharmaocokinetics, and pharmacodynamics of the drug in sickle cell disease patients. The STRONG-SCD trial will evaluate the safety and tolerability of 3 dose levels of olinciguat compared with placebo when administered daily for approximately 12 weeks to patients with stable sickle cell disease.
In non-clinical studies, this investigational agent has been shown to modulate the nitric oxide/soluble guanylate cyclase/cyclic guanosine monophosphate signaling pathway which is believed to be implicated in sickle cell disease.
"There is an urgent need for new, innovative treatments for patients with sickle cell disease, a debilitating and potentially fatal inherited blood disorder that causes painful crises, organ damage and other serious complications," said Christopher Wright, MD, Ph.D., senior vice president of global development and chief development officer. "The orphan drug designation adds momentum to our clinical program investigating olinciguat, which has the potential to improve multiple aspects of sickle cell disease pathophysiology."
Sickle-cell disease (SCD) is a group of blood disorders typically inherited from a person's parents. The most common type is known as sickle-cell anaemia (SCA). It results in an abnormality in the oxygen-carrying protein hemoglobin found in red blood cells.
Source : press release