Older Cancer Patients at high risk of TIA, stroke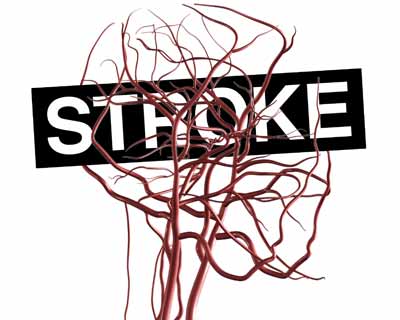 Middle-aged and older adults are at higher risk for cerebrovascular events (stroke or transient ischemic attack [TIA]) in the first month after the diagnosis of cancer, according to a prospective cohort study published in the journal Neurology.
The research was conducted by Babak B. Navi, Department of Neurology, Weill Cornell Medicine in New York, and colleagues to evaluate the association between cancer and cerebrovascular disease in a prospective cohort study with adjudicated cerebrovascular diagnoses.
Cancer and stroke independently, are one of the leading causes of morbidity and mortality worldwide. Cancer patients frequently have strokes, both from traditional risk factors and from mechanisms thought unique to malignancy. It is believed that cancer and its treatments affect blood vessels and the body's clotting system, causing the blood to thicken resulting in a stroke. This study is significant as stroke prevention strategies are not routinely used in patients with cancer.
For the study, the researchers performed prospective cohort study of 6602 Medicare recipients aged ≥45 years initially free of cancer and cerebrovascular events. Participants were prospectively followed from their baseline study visit (2003–2007) through 2014 for the outcome of a neurologist-adjudicated cerebrovascular event defined as a composite of stroke (ischemic or hemorrhagic) or TIA. The association between a new cancer diagnosis and subsequent cerebrovascular events was then evaluated using Cox regression.
Based on the study, the researchers drew upon the following results:


17% of the cohort received new cancer diagnosis during median 6-year follow-up.


Relative to unaffected peers, patients with new cancer diagnosis had elevated risk for cerebrovascular events in first 30 days postdiagnosis in unadjusted analysis (HR, 6.1; 95% CI, 2.7-13.7) and adjusted analysis (HR, 6.6; 95% CI, 2.7-16.0).


Cancer diagnosis not associated with elevated cerebrovascular event risk for windows beyond 30 days.


Association was strongest for cancers having high risk for venous thromboembolism (pancreas, gastric, lung, gynecologic, bladder, testicular cancer; lymphoma) in unadjusted analysis (HR, 15.9; 95% CI, 5.9-42.7) and adjusted analysis (HR, 15.1; 95% CI, 4.8-47.4).


The limitation of the study was that the cancer diagnoses relied on claims data and the study included only black and white US adults.
"A new diagnosis of cancer is associated with a substantially increased short-term risk of cerebrovascular events," concluded the authors.
Source : With inputs from Neurology