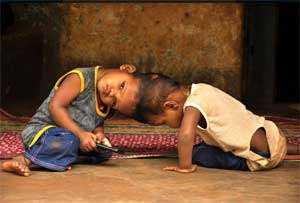 New Delhi: The first phase of surgery to separate two-year-old twins from Odisha, who are joined at the head, was completed successfully at AIIMS.
In the almost 20-hour-long surgery, the doctors performed venous bypass to separate the veins shared by the babies that return blood to the heart from the brain.
The following two tabs change content below.
savita thakur
Studied at Indraprastha College for Women (Delhi University), completed in 2014. Currently working with Medical Dialogues, a online Medical news paper dedicated for healthcare Professionals.
Latest posts by savita thakur (see all)