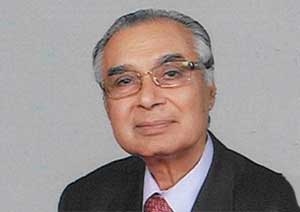 Should we perform percutaneous coronary intervention for totally occluded infarct-related artery 3-28 days post myocardial infarction?
This situation is faced by cardiologists several times in their clinical practice particularly in patients who have failed fibrinolytic therapy or did not reach the PCI capable center or did not receive any fibrinolytic therapy To answer this question Occluded Artery Trial investigators enrolled 2166 patients in a randomized control trial.All of them were stable had evidence of totally occluded infarct-related artery 3-28 days post-MI. They had high-risk features like ejection fraction <50%, proximal occlusion of a major epicardial artery or both
Primary endpoint was death, MI, or NYHA class IV heart failure PCI was successful in 87% of patients  The primary endpoint of death reinfarction or NYHA class IV heart failure occurred in 17.2% of PCI group and 15.6% of medical group (HR 1.16 ,p=0.20).Repeated higher elevation of cardiac Biomarkers within 48 hours occurred significantly more frequently in PCI group (10.0% vs 3.3% p<0.001)
Individual endpoints of death heart failure were similar in both strategies of treatment  Even over the longer median follow up of 5.8 years there was no significant difference in the composite primary end of death, MI between both the arms.
Individual components of all causes mortality was similar in both groups  (22.3% vs 22.9).Reinfarction rates also were similar ( 7.7% vs 7.2%) .However, repeat revascularization was higher in medical arm which did not include revascularisation of infarct-related artery
Thus the message is clear: There is no advantage of PCI of infarct-related artery  over medical treatment in patients 3-28 days post-MI in stable patients Excluded will be patients who experience post-MI angina, cardiac failure  Viability with dobutamine stress echo, PET or cardiac MRI should or performed to determine viability Patients with viable muscle are likely to benefit from PCI.
Dr Devkishin Pahlajani is the Chief of Cardiac Catheterization and Laboratories at Breach Candy Hospital. He is presenting on the topic Occluded artery in STEMI beyond 48 hours at India Live 2018