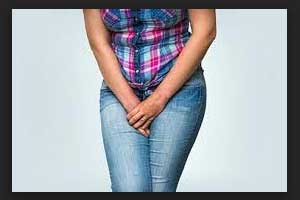 Overweight or obese young to mid-aged women may be at high risk of developing urinary incontinence (UI), according to a new study published in the Obesity Reviews.
Tayla Lamerton, The University of Queensland, Australia, and colleagues conducted the review and meta‐analysis to evaluate overweight and obesity as risk factors for urinary incontinence in young to mid‐aged women.
"Understanding these relationships during this life stage is important as early onset increases the risk for developing severe and persistent incontinence," write the authors.
In their study, the researchers searched for articles published in English up until September 2017. Inclusion parameters were cohorts with a mean age of 55 years or younger at baseline; excess weight measured using body mass index (BMI), weight, or waist circumference; follow-up of more than 2 years; and use of a risk ratio (RR) estimate of the association between excess weight and UI, among other criteria.
The final analysis included 14 studies with 47,293 women from eight countries: Australia, France, United States, Denmark, England, Scotland, Wales, and the Netherlands. Most participants came from a single study with a sample size of 30,982.
Also Read: Update on Nonsurgical Treatment of Urinary Incontinence in Women-Check it out
Key Findings:
Among women who were overweight, defined as a BMI of 25 to 30 kg/m2, the risk of UI was increased by about a third compared with women with a normal BMI (pooled risk estimate, 1.35; 95% CI, 1.20 – 1.53).
For women who were obese, defined as a BMI > 30 kg/m2, the pooled risk estimate was 1.95 (95% CI, 1.58 – 2.42), again compared with normal-weight women.
The pooled estimate of the risk of developing UI because of excess weight exposure (overweight plus obesity) was 1.68 (95% CI, 1.47 – 1.92).
They did not observe any differences in UI risk between women younger than 36 years of age and those aged 36 to 53 years.
Excess weight doubled the risk of developing any UI subtype, with an effect size of 2.0 (95% CI, 1.74 – 2.31).
"These findings are significant because those with a history of even mild UI when young are more likely than women without such a history to have increasingly bothersome symptoms as they grow older, and the longer they have the excess weight, the greater the risk of UI," said Lamerton.
The findings indicate that clinical advice to young women who are obese or at risk of becoming obese should not be limited to metabolic health, but should also emphasize the role of excess weight on pelvic floor weakening and subsequent risk of incontinence.
"We know that urinary incontinence can be a complex issue, especially among younger women," says Lamerton. "Understanding overweight and obesity as a determinant of urinary incontinence could play a role in the way we counsel those affected by the condition, and our findings provide a building block to further explore lifestyle interventions for preventing and managing incontinence."
For further reference log on to https://doi.org/10.1111/obr.12756