Obesity increases risk of kidney failure: BMJ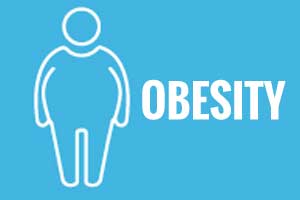 Obesity increases the risk of kidney failure and death is the finding of the new study.
The study published in the journal The BMJ has reported that elevated body mass index, waist circumference, and waist-to-height ratio were independent risk factors for glomerular filtration rate(GFR) decline and death in individuals who have normal or reduced levels of estimated GFR.
Several population-based studies have found obesity to be a risk factor for CKD and end-stage kidney disease (ESKD).CKD is a costly condition, both from the treatment of kidney related processes and from the high associated risks of cardiovascular disease and mortality. Thus, understanding the relation and mediators between obesity and kidney disease is critical to inform public health efforts.
Read Also: New biomarkers useful for predicting renal prognosis in diabetes
Alex R Chang and associates conducted a global, collaborative meta-analysis of more than five million individuals in 63 cohorts to determine the relationship between measures of adiposity and the risk of GFR decline and death, and to explore consistency in associations across cohorts.
The investigators performed an individual participant data meta-analysis which included cohorts from 40 countries with data collected between 1970 and 2017.
The participants included in the study were aged 18 years and older, with data on eGFR, and body mass index. Individuals with a history of ESKD and those who were underweight (body mass index <18.5), were excluded because the study aimed to find the association between overweight or obesity and GFR decline.
The prespecified primary outcome was GFR decline, which included 40% eGFR decline, eGFR <10 mL/min/1.73 m2, or ESKD (initiation of kidney replacement therapy), whichever occurred first. Prespecified secondary outcomes included ESKD alone and all-cause mortality.
Read Also: Sugar-sweetened beverages increase risk of chronic kidney disease
The key study findings included were:


Results were similar in all subgroups of estimated GFR. Associations weakened after adjustment for additional comorbidities.


The association between body mass index and death was J shaped, with the lowest risk at body mass index of 25.


In the cohorts with high cardiovascular risk and chronic kidney disease (mean follow-up of six and four years, respectively), risk associations between higher body mass index and GFR decline were weaker than in the general population, and the association between body mass index and death was also J shaped, with the lowest risk between body mass index 25 and 30.


In all cohort types, associations between higher waist circumference and higher waist-to-height ratio with GFR decline were similar to that of body mass index; however, increased risk of death was not associated with lower waist circumference or waist-to-height ratio, as was seen with body mass index.


"In this global meta-analysis of over five million adults, we found that body mass index over 25 was associated with increased risk of GFR decline during a mean follow-up of eight years, "write the authors.
For full information log on to https://www.bmj.com/content/364/bmj.k5301
Source : With inputs from The BMJ