MBBS, nursing students at higher risk of developing latent TB: CMC Vellore Study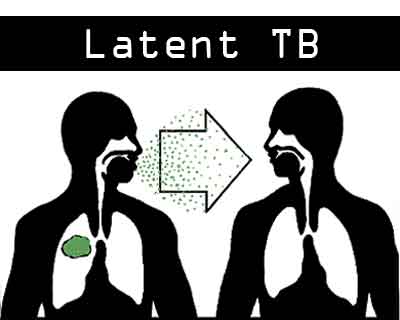 India: MBBS students and nursing students involved in patient care are at higher risk of developing latent tuberculosis (TB) than the general population, a latest study by Christian Medical College (CMC), Vellore has revealed. The study further found that the nursing students were almost at twice the risk of developing latent TB than MBBS students.
According to the study, latent tuberculosis was present in 52 per cent nursing students who remain in close proximity to patients for longer duration as opposed to 27 per cent MBBS students in the medical college. Also, healthcare workers tending to patients to be at five times higher risk of getting infected than the general population.
The study underlines the need for regular screening of healthcare workers not just for active tuberculosis (TB), but also latent TB bacteria.
WHO defines latent tuberculosis infection as a state of a persistent immune response to stimulation by Mycobacterium tuberculosis antigens without evidence of clinically manifested active TB. People infected with latent TB do no show any signs of active TB disease but they can develop active TB disease in the future.
Also Read: Use of Delamanid in Drug resistant TB in India-RNTCP 2018 guideline
According to data released by National Health Portal India, despite significant progress over the last decades, TB is one of the top 10 causes of death worldwide. TB caused an estimated 1.3 million deaths and 10.0 million people developed TB disease in 2017, Globally. According to global tuberculosis report 2018, India accounted for 27% of world TB cases in 2017.
"Currently, India's Revised National Tuberculosis Control Programme (RNTCP) has a screening policy for only children aged up to six for latent TB," Yogesh Patel, a consultant with RNTCP, told The Indian Express. No screening for latent TB, however, is provided for adults and healthcare workers.
Also Read: Scientists figure out molecular mechanism behind latent TB
In 2017-18, 278 MBBS students were screened of which 27 per cent had latent TB. Of them 42 students, who got recent exposure to bacteria, were put on preventive treatment of prophylaxis for 3-12 months. "The risk of getting TB is maximum for two years after exposure to the bacteria. We targeted those people for intervention," Dr DJ Christopher, head of pulmonary department, CMC Vellore, said.
Key findings included:



The risk of infection was higher among nursing students who remain in close proximity to patients for longer durations than doctors, the study found.




Of 436 nursing students undergoing postgraduate, diploma and undergraduate courses who were screened at CMC between 2007 and 2011, at least 52 per cent had latent TB.




The incidence of infection was higher among postgraduate (MSc) and diploma students at 72.7 and 84.2 per cent respectively.



"We found that the risk of exposure increased with postgraduate students because they are exposed for a longer duration," Christopher said.
The study also indicated the need to regularly screen healthcare workers and put them on preventive treatment. Currently, tuberculin skin test and Interferon-Gamma Release Assays test are the most methods of diagnosing latent TB.