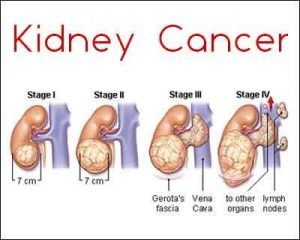 Non-aspirin NSAID use is associated with shorter overall survival in patients with metastatic renal cell carcinoma (mRCC), a recent study in the journal Kidney Cancer.
Rana R. McKay and his associates conducted a study to explore the effect of NSAIDs on outcomes of patients with mRCC
Non-steroidal anti-inflammatory drugs (NSAIDs) are among the most commonly utilized medications in the U.S., with an estimated use of 17% in 2002. These agents inhibit cyclooxygenase (COX) activity, which leads to the suppression of prostaglandin synthesis, and ultimately decreased inflammation. Some NSAIDs, such as ibuprofen, reversibly inhibit both Cox-1 and Cox-2 isoforms,  while others selectively inhibit Cox-2. Additionally, aspirin (ASA) is unique in that it irreversibly inhibits Cox-1 and Cox-2
According to the lead investigator Rana R. McKay, MD, Assistant Professor of Medicine, University of California San Diego, "The clinical trials database utilized in our analysis is a powerful tool to investigate clinically relevant questions. In the era of drug repurposing, evaluating the impact of agents that have the potential to demonstrate anti-cancer activity in patients is clinically meaningful. Our study, which is the largest to date investigating the impact of NSAIDs on mRCC, demonstrates that the use of non-ASA (non-aspirin) NSAIDs reduced overall or progression-free survival time for patients with metastatic disease, compared to patients who do not use NSAIDs."
A  retrospective analysis of 4,736 mRCC patients treated on phase II and III clinical trials was done.Patients were categorized as: aspirin (ASA) only users, non-ASA NSAIDs only users, ASA and non- ASA NSAIDs users, and NSAIDs non-users. The primary endpoint was overall survival (OS). Progression-free survival (PFS), overall response rate (ORR) and adverse events (AEs) were secondary endpoints. OS and PFS were estimated using the Kaplan–Meier method and were assessed using multivariate Cox regression analysis.
The study found that aspirin did not provide a survival advantage or have an apparent anti-cancer effect for mRCC patients, in contrast to previous epidemiological data demonstrating aspirin use decreases metastasis and mortality risk in several cancers.
The researchers recommended that prior to starting a new medication in any patient, there should be a discussion regarding the potential risks and benefits of that agent. This is especially true for non-aspirin NSAIDs in patients with RCC.
Non-steroidal anti-inflammatory drugs (NSAIDs) have demonstrated an anti-tumorigenic effect in several cancers. However, their use is associated with an increased risk in renal cell carcinoma (RCC) and their effect has not been assessed in patients with metastatic disease.
The study was published in the journal Kidney cancer.
For more reference log on to: http://dx.doi.org/10.3233/KCA-180027