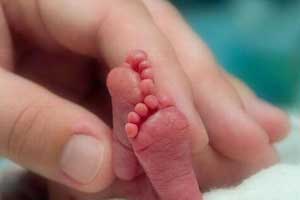 The use of selective COX-2 inhibitors, more specifically celecoxib during late pregnancy, is associated with a significantly increased risk of prematurity, according to a study recently published in the journal PAIN.
Nonsteroidal anti-inflammatory drugs (NSAIDs) and selective cyclooxygenase (COX)-2 inhibitors are frequently used during pregnancy to improve joint pain and stiffness in those with inflammatory diseases such as rheumatoid arthritis inflammatory conditions affecting the musculoskeletal system usually arise in late pregnancy.
Previous studies on the safety of NSAIDs during pregnancy have focused mainly on the risk of miscarriage, birth defects and persistent pulmonary hypertension in the newborn resulting from the premature closure of the ductus arteriosus, with little examination of a possible relationship between their use and the risk of preterm birth.
Berard and his associates conducted a study to quantify the risk of prematurity associated with late pregnancy exposure to nonselective NSAIDs, selective COX-2 inhibitors, and biological agents.
The team used data from the Quebec Pregnancy Cohort to quantify the risk of premature birth associated with the use of NSAIDs, COX-2 inhibitors, and biologic agents in the three months before delivery. Prematurity was defined as <37 weeks of gestation.
A total of 156,531 pregnancies met inclusion criteria and were considered for analyses. In the 3 months before delivery, 391 pregnancies were exposed to nonselective NSAIDs, 55 to COX-2 inhibitors, and 12 to biological agents.
The study found that COX-2 inhibitor use in late pregnancy was associated with a 2.46-fold increased risk of prematurity compared to nonuse and only late pregnancy exposure to celecoxib was found to increase the risk.
The study concluded that based on the findings of the study, and specifically with regard to the risk of prematurity, more caution should be given to the use of these medications in the 3 months before delivery as celecoxib use during late pregnancy may increase the risk of prematurity.
For more information log on to
https://insights.ovid.com/crossref?an=00006396-201805000-00014