Novel filter safely catches emboli exceeding 1.4 mm in AF patients: CAPTURE Trial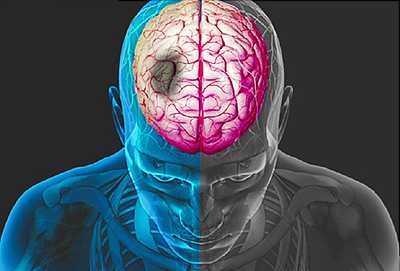 Indian scientist has developed novel, feasible and safe permanent coil filter which can be directly placed bilaterally to catch emboli exceeding 1.4 mm in size. The performance of the coil filter was evaluated by a CAPTURE Trial which appeared in the Journal of the American College of Cardiology.
Atrial fibrillation (AF) is associated with a 5-fold greater risk of ischemic stroke or systemic embolism compared with normal sinus rhythm. Cardioembolic AF-related strokes are often more severe, fatal or associated with greater permanent disability and higher recurrence rates than strokes of other aetiologies. These strokes may be effectively prevented with oral anticoagulant (OAC) therapy. However, some patients are unsuitable for anticoagulants, so other strategies are needed.
The trial aimed at ascertaining the usefulness and safety of bilateral CCA filter placement considering that high stroke risk atrial fibrillation patients are unsuitable to oral anticoagulants (OAC) and require other stroke prevention strategies.
The authors selected eligible patients who had atrial fibrillation, CHA 2 DS 2 -VASc ≥ 2, OAC unsuitability, CCA size 4.8-9.8mm, and no carotid stenosis > 30%. Under ultrasound guidance, after direct transcutaneous carotid puncture with a 24G needle, a motorized unit expels the filter to unfurl in the artery. Patients received aspirin/clopidogrel for 3 months, and aspirin thereafter. Primary endpoints were: i) procedural success – bilateral, properly positioned CCA filters, and ii) 30-day incidence of major adverse events (MAEs): death, stroke, major bleeding, filter migration, CCA thrombus or stenosis. Carotid ultrasounds were conducted post-procedure, pre-discharge, 1 week and 1/3/6/12 months.
Key findings of the study


Procedure success was 92% (23/25 patients)


One patient had unilateral deployment.


There were no device/procedure-related MAEs


Minor puncture site hematomas/edema occurred in 5/25 (20%).


After 6 months mean follow-up, in situ thrombus was not observed.


The filter captured emboli in 4 patients (1 bilateral, 4 unilateral), none developed symptoms.


In all patients, the thrombi dissolved with subcutaneous heparin.


In 1 patient, 2 minor strokes involving non-CCA territory strokes occurred.


The authors conclude: Permanent carotid filter placement for stroke prophylaxis is technically feasible and safe. In a multicenter first-in-human non-randomized study of 25 patients under surface ultrasound guidance, the success of filter placement was 92%, without major adverse events.
For further reference, click on the link
https://doi.org/10.1016/j.jacc.2019.04.035