Novel method can improve mental ability in schizophrenia patients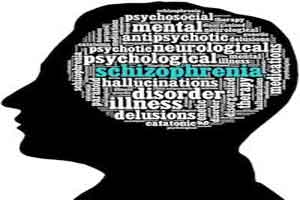 Targeted suppression of inflammation in the body along with standard therapy can improve cognitive problems of patients with schizophrenia, according to US researchers.

Brian J Miller from Medical College of Georgia at Augusta University found that tocilizumab -- an immune-suppressing drug regularly prescribed for rheumatoid and juvenile arthritis c -- significantly improved the cognitive abilities.

"This adds to the growing evidence that inflammation plays a role in patients with schizophrenia and suggests that targeting inflammation may be a viable therapeutic target at least for cognitive impairment," Miller noted.

Cognitive problems are a major source of dysfunction and disability in these patients and can be among the earliest symptoms of schizophrenia, said Miller in the paper published in the Journal of Clinical Psychiatry.

Anywhere from 25 to 50 percent of patients may have inflammation in the brain contributing to dysfunction.

Tocilizumab drug targets the receptor for IL-6 -- a protein which helps regulate inflammation and is often elevated in patients with schizophrenia.

Higher IL-6 levels have also been correlated with a smaller hippocampus as well as experiencing more psychiatric symptoms.

However, the five study patients did not experience improvement in overall levels of psychiatric symptoms such as hallucinations and delusions, Miller said.

According to Miller, while all appeared to benefit from the targeted anti-inflammatory therapy, only half had elevated C-reactive protein (an indicator of inflammation) level, which means that a larger, double-blind study is needed.
Source : IANS