Novel drug shows hope for infants with muscle disease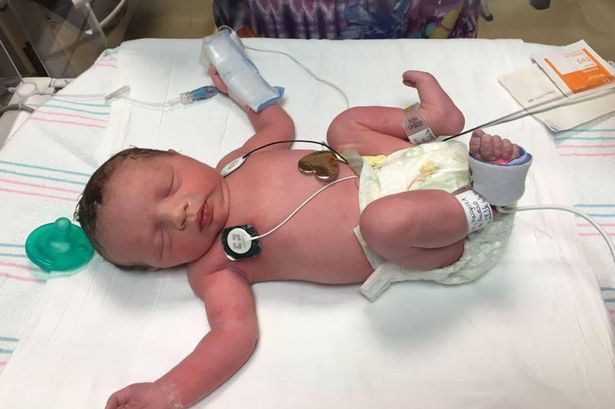 A new experimental drug may have the potential to improve the quality of life for infants suffering from a rare, lethal neuromuscular disorder, US researchers have found.
Spinal muscular atrophy is a genetic disease that affects around one in every 11,000 births.
It affects the nerve cells in the spinal cord that connect to the muscles, causing them to waste away resulting in progressive muscle weakness and difficulty in breathing and eating.
Infantile-onset, which is the most severe form of the disease, occurs from a defect in the gene called SMN2, responsible for producing survival motor neuron (SMN) -- a protein critical for normal cell function.
It affects babies under the age of six months. Less than a quarter of those diagnosed with the disease will live up to two years without major feeding and breathing support.
The study -- a phase 2 trial involving 20 babies with infantile-onset SMA -- showed the treatment with the drug nusinersen could increase the production of SMN protein by modifying a closely-related gene to compensate for the genetic defect.
Apart from being safe for use in babies as young as five-week-old, nusinersen was also found to halt progression of the disease and in many cases improve motor function.
In addition, nusinersen sometimes enabled children to gain skills such as sitting, rolling over, and standing -- usually not seen in SMA Type 1 -- as well as improved survival without depending upon the continuous use of a ventilator, the researchers explained.
"With nusinersen, these infants are not only living longer, but living better," said lead author Richard S. Finkel from Nemours Children's Hospital in Florida, US.
"SMA is no longer a death sentence for infants. This treatment is by no means a cure, but it is more than we've ever been able to offer these families before," Finkel added, in the paper published in The Lancet.