Novel Antioxidant that reverses Vascular Aging within 6 weeks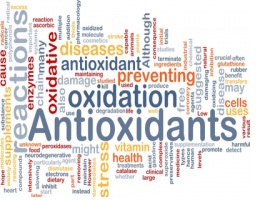 After six weeks, researchers assessed how well the lining of blood vessels, or the endothelium, functioned, by measuring how much subjects' arteries dilated with increased blood flow.Then, after a two-week "wash out" period of taking nothing, the two groups switched, with the placebo group taking the supplement, and vice versa. The tests were repeated.
The researchers found that when taking the supplement, dilation of subjects' arteries improved by 42 percent, making their blood vessels, at least by that measure, look like those of someone 15 to 20 years younger. An improvement of that magnitude, if sustained, is associated with about a 13 percent reduction in heart disease, Rossman said. The study also showed that the improvement in dilation was due to a reduction in oxidative stress.In participants who, under placebo conditions, had stiffer arteries, supplementation was associated with reduced stiffness.Oral antioxidant supplements like vitamin C and vitamin E fell out of favor after studies showed them to be ineffective.


"This is the first clinical trial to assess the impact of a mitochondrial-specific antioxidant on vascular function in humans," said lead author Matthew Rossman, a postdoctoral researcher in the department of integrative physiology. "It suggests that therapies like this may hold real promise for reducing the risk of age-related cardiovascular disease."


"This study breathes new life into the discredited theory that supplementing the diet with antioxidants can improve health," said Seals. "It suggests that targeting a specific source-mitochondria-may be a better way to reduce oxidative stress and improve cardiovascular health with aging."
For more reference log on to: http://hyper.ahajournals.org/content/early/2018/04/13/HYPERTENSIONAHA.117.10787
Source : With inputs from journal Hypertension