Novel antihistaminic approval by DCGI for moderate persistent asthma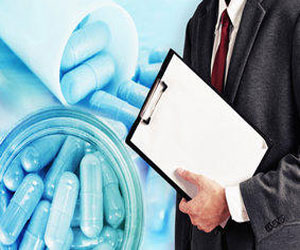 DCGI (Drug Controller General of India) has recently approved Novel antihistaminic, Fenspiride hydrochloride film coated extended release tablet 80 mg and Fenspiride hydrochloride bulk for moderate persistent asthma as add-on therapy and acute rhinosinusitis.
1. The Fenspiride hydrochloride has been approved on the basis of results of the following trials/studies.


Safety and efficacy of 2-week fenspiride treatment for treating moderate persistent asthma in adult patients receiving inhaled corticosteroid were established in phase 3, multicentre, placebo-controlled, randomised, double-blind, parallel-group clinical trial study carried out in Indian population (n=120).


Re-analyzed data of the clinical trial along with observation was presented before the committee for approval.


Fenspiride hydrochloride has Bronchodilator with anti-inflammatory properties. It inhibits mucus secretion and reduces the release of tachykinins at a prejunctional level by its anti-muscarinic action. It also may be an antagonist at α adrenergic and H1 histamine receptors.
Fenspiride hydrochloride possesses anti-allergic and anti-bronchoconstrictive properties. It is used as a drug to treat inflammatory conditions of the upper and lower respiratory tracts. Experimental studies state that fenspiride has an ability to reduce the development of myringosclerosis, possibly by restricting the formation of oxygen-derived free radicals.
Fenspiride has a clinically proven ability to increase the activity of the cilia of the bronchial ciliated epithelium, normalize the secretion of the bronchi and reduce its viscosity. Effectively removes the bronchial obstruction, restores pulmonary gas exchange. Inhibits the metabolism of arachidonic acid, in parallel blocking histamine H1-receptors, since it is histamine that stimulates the chemical reactions of the transformation of arachidonic acid into the final metabolites-factors of inflammation. Reduces the production of other mediators of inflammation - serotonin and bradykinin. It blocks α-adrenergic receptors, the activation of which increases the secretion of bronchial glands.
After detailed deliberation, DCGI granted approval for manufacturing and marketing of Fenspiride 80 mg film coated, extended release tablets to Zuventus healthcare. The drug is to be sold by retail on the prescription of ENT specialist or pulmonologist.