Novel Agent dramatically improves Oral Mucositis due to Radiation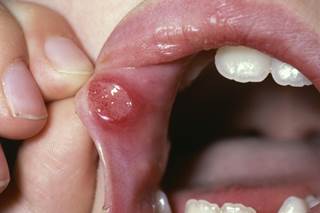 A first-in-class synthetic superoxide dismutase abruptly decreased the incidence of severe oral mucositis in patients with head and neck cancer undergoing radiation therapy, according to the findings of a study presented recently at the American Chemical Society (ACS) annual meeting in Boston, Massachusetts, .
The new agent, GC4419 (Galera Therapeutics), reduced the duration of severe radiation-induced oral mucositis by 92%, reports Phase 2 study.
Dennis Riley, Ph.D., chief science officer at Galera, during a press meet said that roughly 50% of all solid tumors are treated with radiation therapy and it has many beneficial effects but a major side effect is an inflammation, and normal tissue toxicity is the key limitation to tumor targeting.
Radiation therapy dissociates chemical bonds, and nearly 85% of the chemical bonds in the body are oxygen-hydrogen (OH) bonds of water. This cleavage of bonding results in inflammation. Irradiation forms toxic superoxide in cancer and normal cells which provides more harm to normal cells as compared to cancer cells.
GC4419 is a first-in-class superoxide dismutase mimetic that converts the superoxide to molecular oxygen and hydrogen peroxide and dramatically reduces the toxicity.
Read Also;Low dose radiation after induction chemo highly effective in HPV+ head and neck cancers
"Hydrogen peroxide is very toxic to cancer cells, so in a way, we shifted the paradigm," Riley explained. "We remove superoxide, which is toxic to normal cells, and convert it to hydrogen peroxide, which is toxic to cancer cells. So we believe we can transform radiotherapy and treatment of solid tumors.
Riley and his associates conducted a phase 2 study to determine whether GC4419 given before intensity-modulated radiation therapy (IMRT) would reduce the incidence, duration, and severity of radiation-induced oral mucositis in patients who have been diagnosed with locally advanced, nonmetastatic squamous cell carcinoma of the head and neck, limited to the oral cavity or oropharynx. The study involved 223 patients divided into three treatment groups.
Group A- Received 30 mg GC4419 per day (60-minute intravenous infusion to complete within 60 minutes before IMRT), concurrent with daily fractions of IMRT (2.0 - 2.2 Gy) to a total of 60 to 72 Gy over approximately 7 weeks, plus cisplatin administered at 80 to 100 mg/m2 once every 3 weeks for three doses or 30 to 40 mg/m2 once weekly for six to seven doses (investigator's choice);
Group B- Received 90 mg GC4419 per day with the same protocol; and
Group C- Received placebo daily with the same protocol.
The placebo group had severe symptoms for almost 3 weeks, and most of these patients had a gastrostomy tube inserted for feeding.
The study found that the median number of days of severe oral mucositis (grade 3 or 4) was 19 days for patients who received placebo, 8 days for those who received 30 mg and 1.5 days for those receiving 90 mg.
"We had a good dose response, with both the 30- and 90-mg dosing, but the high dose was extremely significant," writes the author.
The study will enter the phase 3 trial with GC4419 this year.
Source : press release