Norepinephrine within 6hrs of diagnosis stabilizes septic shock patients betters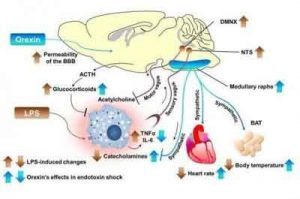 In a randomized, placebo-controlled trial conducted in Thailand, it has been found that early use of norepinephrine within 6 hours of diagnosis in patients with Sepsis/ septic shock was associated with better shock control. The study has appeared in American Journal of Respiratory and Critical Care Medicine.
Permpikul C, et al conducted the trial in patients treated with early norepinephrine in single-centre, in 310-patients which also showed about half the rate of cardiogenic pulmonary oedema. But a trend toward improved 28-day survival did not achieve statistical significance.
After enrollment, 310 patients were randomized 1:1 to receive either early norepinephrine or placebo along with fluid resuscitation at the initiation of hypotension resuscitation. The primary outcome was shock control rate, defined as achievement of mean arterial blood pressure ≥65 mm Hg, with urine flow ≥0.5 mL/kg/h for 2 consecutive hours, or decreased serum lactate ≥10% from baseline by 6 hours after diagnosis.
The main findings were:


Shock control rate by 6 hours was significantly higher in early norepinephrine group.


Twenty-Twenty-eight-day mortality was not different between groups: 15.5% in the early norepinephrine group versus 21.9% in the standard treatment group.


The early norepinephrine group was associated with lower incidences of cardiogenic pulmonary edema (14.4% vs 27.7%) and new-onset arrhythmia (11% vs 20%).


Dr Permpikul, MD, of Mahidol University, Bangkok, Thailand, and colleagues, noted that additional studies will be needed to confirm the findings before early norepinephrine is introduced into clinical resuscitation practice.
"Future studies should investigate the effect of early norepinephrine on organ dysfunction and mortality," they wrote.
"The results of our study, which is the first randomized controlled trial to investigate the effect of early norepinephrine, revealed a shorter shock interval in the early norepinephrine group than in the standard treatment group," the researchers wrote.
They addressed the concern that early norepinephrine use could lead to vasoconstriction of abdominal organs leading to splanchnic hypoperfusion.
Study limitations cited by the researchers include the fact it was conducted at a single hospital, not all patients were treated in the hospital's ICU, and resuscitation fluid rates were not standardized, resulting in variations that may have biased results.
"Physicians who decide to apply the results of this study to their routine clinical practice should carefully evaluate the context of this study and compare it with their own situation and setting," they concluded.