Nonresolving Ulcerative Keratitis successfully managed with ayurvedic medicines: case study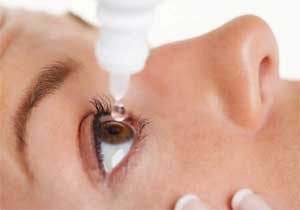 Nonresolving ulcerative keratitis of a 20-year-old young man was successfully managed with ayurvedic medicines, revealed a case report published in the Journal of Ayurveda and Integrative Medicine.
The case of 20 years old boy who was presented at the OPD of Salakyathantra Department, Tripunithura with redness, discharge, photophobia and defective vision in the right eye for 4 months.
Four months back, the patients had a foreign body injury on the right eye. He consulted a local hospital and was given an eye ointment. The treatment didn't work and he developed readiness in his eye. After further consultation with doctors, he was put on prednisolone and antiviral drops.
After a week, when his condition has not improved, he consulted a top ophthalmologist. The reports confirmed that it was corneal oedema, thinning and scarring of the right eye. A diagnosis of resolving keratitis was made in the right eye and he was advised to continue prednisolone and lubricant drops. After 5 days, a ring infiltrate was found in the cornea along with trace hypopyon. He was started on fortified cefazolin and fortified tobramycin along with atropine drops. Corneal scraping was done and was found to be sterile. Although there was a response to treatment initially, later on, a mild increase in endothelial exudates was noted. He was advised to undergo therapeutic penetrating keratoplasty. After two days, no relief gained, the patient opted for Ayurvedic treatment.
Peripheral Ulcerative Keratitis (PUK) is a group of inflammatory diseases whose final common pathway is peripheral corneal thinning. The symptoms of the disease include pain, redness, tearing, photophobia, and decreased vision.
Key interventions used
The patient was initially treated with Padolamoolad i K ashaya twice daily and K aisora G uggulu 2 daily along with M ukkadi P urampada and U lpaladi S eka . The patient was slightly better after a week, there was no redness, discharge, and ulcer. Jalookavacharana was done in the right eye after which the redness of the eyes decreased slightly. The process was repeated two times and the internal medicines were continued.
The patient went for Achasnehapana which was done with Padoladighrita for 7 days, followed by V irechana with A vipath i C hoorna and N asya with A nutaila for 7 days.
After that, A njana with J atheemukuladi was done for three days and T arpana with J eevan i ya G ana G hrtha for 7 days and J eevantyadi Pudapaka for 1 day. By the end of treatment, the patient best-corrected visual acuity was 6/24 in the right eye. There was no pain, redness, photophobia nor discharge. At the time of discharge, he was advised to take Padolad i G hr tha internally and J athee m ukuladi A njana for three months. The patient was reviewed after 1 year.
The authors conclude that nonresolving ulcerative keratitis of a 20-year-old young man was successfully managed with Ayurvedic medicines. The potential of Ayurveda in the management of keratitis has to be explored by conducting clinical trials with large samples so that the utility of medicines can be proved scientifically.
For further reference, please click on the link