Non-invasive diagnostic tests for H. Pylori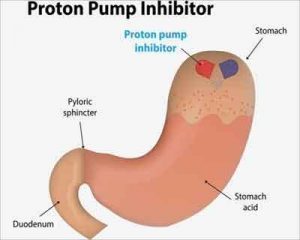 Helicobacter pylori (H pylori) is a type of bacteria present in the stomach of some people is believed to cause a number of cancers, including stomach cancer, pancreatic cancer, and throat cancer, peptic ulcers, non-ulcer dyspepsia, recurrent peptic ulcer bleeding, unexplained iron deficiency anaemia, idiopathic thrombocytopaenia purpura, and colorectal adenomas. H. pylori infection can be diagnosed by non-invasive techniques, such as serology, the urea breath test, urine/blood or detection of H. pylori antigen in stool specimen but there is significant uncertainty about the diagnostic accuracy of non-invasive tests for diagnosis of H pylori.

Dr.Lawrence M.J.Best of Royal Free Campus, UCL Medical School, London, UK and colleagues conducted Study to compare the accuracy of three different types of test for H pylori which are: urea breath tests, blood tests (the specific blood test is called serology), and stool tests (in faeces). They found that Urea breath tests most accurate among Non-invasive diagnostic tests for H. Pylori .

The researchers searched MEDLINE, Embase, the Science Citation Index and the National Institute for Health Research Health Technology Assessment Database on 4 March 2016. We screened references in the included studies to identify additional studies. We also conducted citation searches of relevant studies, most recently on 4 December 2016.

They included diagnostic accuracy studies that evaluated at least one of the index tests (urea breath test using isotopes such as 13C or 14C, serology and stool antigen test) against the reference standard (histopathological examination using H & E stain, special stains or immunohistochemical stain) in people suspected of having H pylori infection.

The authors screened the references to identify relevant studies and independently extracted data and assessed the methodological quality of studies using the QUADAS-2 tool. They performed meta-analysis by using the hierarchical summary receiver operating characteristic (HSROC) model to estimate and compare SROC curves.

They included 101 studies involving 11,003 participants, of which 5839 participants (53.1%) had H pylori infection. The prevalence of H pylori infection in the studies ranged from 15.2% to 94.7%, with a median prevalence of 53.7% (interquartile range 42.0% to 66.5%).Of the 101 studies, 15 compared the accuracy of two index tests and two studies compared the accuracy of three index tests. Thirty-four studies (4242 participants) evaluated serology; 29 studies (2988 participants) evaluated stool antigen test; 34 studies (3139 participants) evaluated urea breath test-13C; 21 studies (1810 participants) evaluated urea breath test-14C; and two studies (127 participants) evaluated urea breath test but did not report the isotope used. The thresholds used to define test positivity and the staining techniques used for histopathological examination (reference standard) varied between studies. Due to sparse data for each threshold reported, it was not possible to identify the best threshold for each test.Direct comparisons were based on few head-to-head studies. The ratios of diagnostic odds ratios (DORs) were 0.68 (95% CI 0.12 to 3.70; P = 0.56) for urea breath test-13C versus serology (seven studies), and 0.88 (95% CI 0.14 to 5.56; P = 0.84) for urea breath test-13C versus stool antigen test (seven studies). The 95% CIs of these estimates overlap with those of the ratios of DORs from the indirect comparison. Data were limited or unavailable for meta-analysis of other direct comparisons.

The authors concluded that in people without a history of gastrectomy and those who have not recently had antibiotics or proton pump inhibitors, urea breath tests had high diagnostic accuracy while serology and stool antigen tests were less accurate for diagnosis of Helicobacter pylori infection.This is based on an indirect test comparison (with potential for bias due to confounding), as evidence from direct comparisons was limited or unavailable. The thresholds used for these tests were highly variable and we were unable to identify specific thresholds that might be useful in clinical practice.